Technology Control Plan
Last Updated: May 9, 2023 12:05:42 PM PDT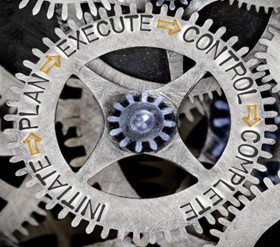 Guidance
A Technology Control Plan (TCP) is a document that details procedures designed to mitigate the risk of unlicensed exports or unauthorized access of federally regulated ("controlled") items, including equipment, materials, substances, software, and information.  TCPs are a critical component of the University's export control compliance program.
TCPs document personnel authorized to participate in export-controlled activities or access export-controlled items and information.
 A TCP typically includes:
Description of the controlled item or information and the relevant control category
Physical and informational security protocols
Lists of authorized access to the item or information
Training, screening, and reporting requirements
Information on disposition of items or information
The specific terms of a TCP depend upon the nature of the technology, software, data, materials, or services that require protection, and available safeguards.
Researchers must have a TCP in place before conducting controlled research or engaging with controlled items.  Additionally, foreign nationals planning to participate in controlled research may be required to obtain an export license before accessing sensitive information or controlled materials.
All project personnel are required to complete training and attest to understanding and following the TCP prior to working on the project or with the controlled items.
If equipment, technology, or technical data is identified as export controlled, contact UC San Diego Export Control for assistance in creating a TCP or to update an existing TCP.
If you are not sure if an activity or item is controlled, contact Export Control for assistance.
Resources/Training:
UC Learning Center course: Technology Control Plan Basics
Contact:
For more information, please email UC San Diego Export Control, export@ucsd.edu, or call (858) 246-3300.