Hepatitis A
Last Updated: April 15, 2022 10:00:06 AM PDT
Learn about the recent hepatitis A outbreak and what you can do to protect yourself.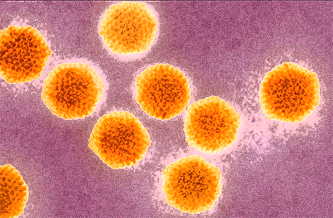 The Centers for Disease Control and Prevention (CDC) notes that person-to-person transmission through the fecal-oral route is the primary way hepatitis A is spread (i.e., when a person ingests fecal matter — even in microscopic amounts — from contact with objects, food, or drinks contaminated by feces or stool from an infected person).
For information and resources, please see below:
Hepatitis A virus does not always cause symptoms. Some people get the hepatitis A virus and have no symptoms of the disease. Adults are more likely to have symptoms than children.
The clinical case definition for acute viral hepatitis is defined as follows:
the discrete onset of symptoms (e.g., fever, fatigue, nausea, loss of appetite, jaundice, stomach pain, vomiting, dark urine, pale stools, and diarrhea) and
jaundice or elevated serum aminotransferase levels. Because the clinical characteristics are the same for all types of acute viral hepatitis, hepatitis A diagnosis must be confirmed by a positive serologic test for immunoglobulin M (IgM) antibody to hepatitis A virus, or the case must meet the clinical case definition and occur in a person who has an epidemiologic link with a person who has laboratory-confirmed hepatitis A (i.e., household or sexual contact with an infected person during the 15–50 days before the onset of symptoms).
UC San Diego is only requiring vaccinations for Police Officers and Providers of Direct Patient Care. All others interested in being vaccinated should consult their personal medical providers or the County (call 211 for details from the county on who is eligible for their services).

Faculty and staff: Contact your doctor or medical professional.
Students: Contact 
Student Health Service
, (858) 534-3302.