Information for Approvers
Last Updated: December 8, 2021 5:20:02 PM PST
This page contains information for proposal approvers on how to approve a proposal.
Step 1: Users can go to the Dashboard under the "Proposals routing to me" card and select the proposal they would like to review, or users can select the link to the proposal in the email notification.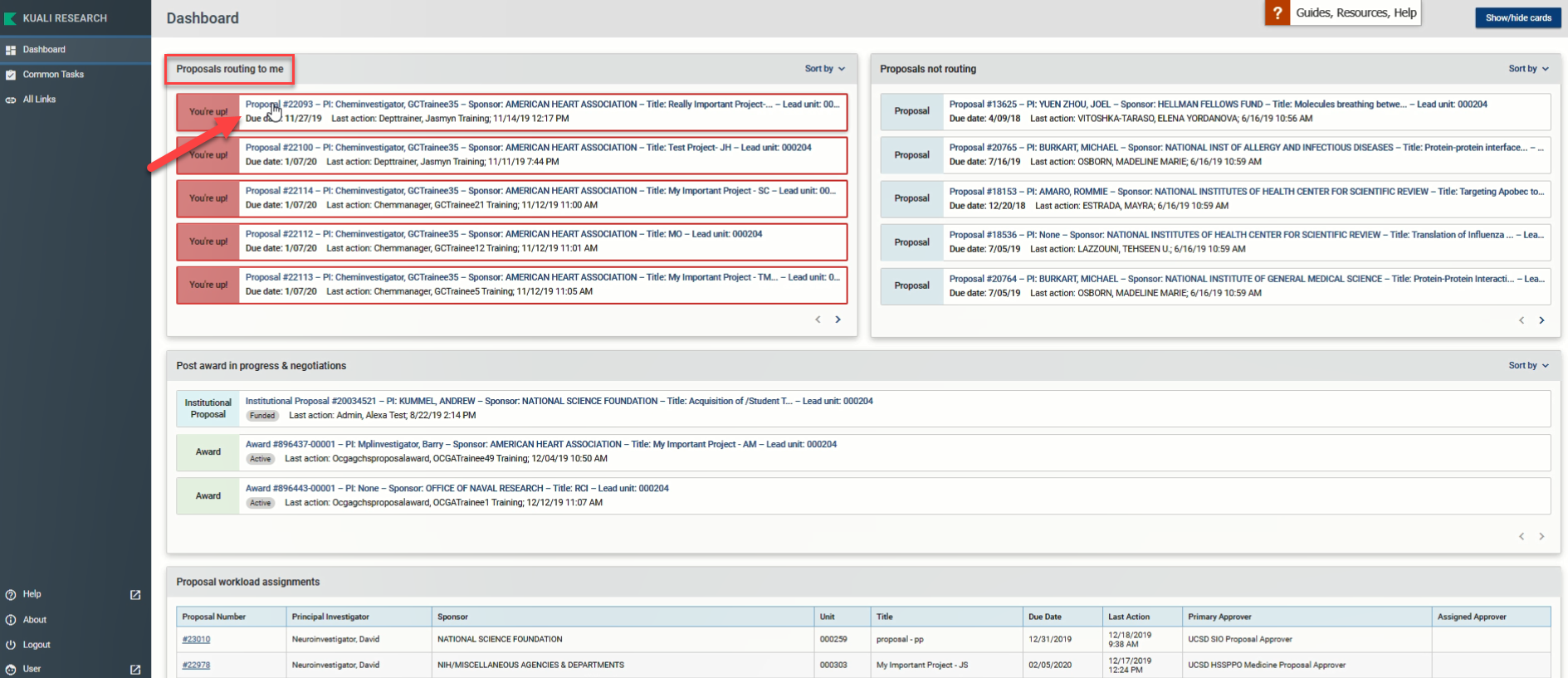 Step 2: After clicking on the selected proposal, users will be directed to the "Summary/Submit" section of the proposal. The proposal can be reviewed by selecting the different tabs (Proposal Summary, Personnel, Attachments, Questionnaire, Supplemental Info, Keywords, and Budget Summary).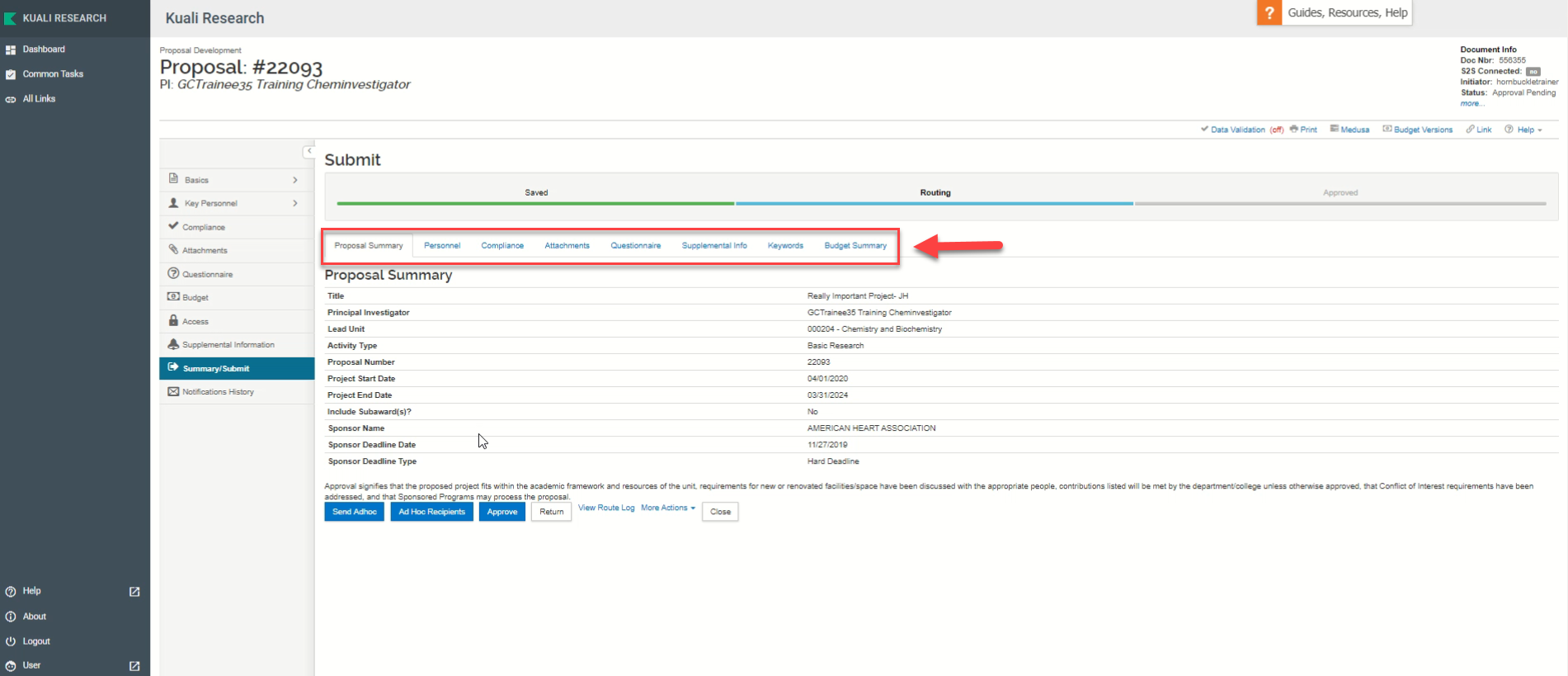 Step 3: After Reviewing the proposal, users select the blue "Approve" button. Please note, if the proposal has already been approved by an alternate approver, this action will not be available.