How to Install Kaltura Capture
How to Install Kaltura Capture
Last Updated: March 10, 2023 2:02:16 PM PST
You find the installation files for Kaltura Capture within Canvas.
Within Canvas, click "My Media" in the left navigation.
Near the top of the screen, click "Add New" and select "Kaltura Capture."
On the page that opens, click the download link appropriate to your computer's operating system.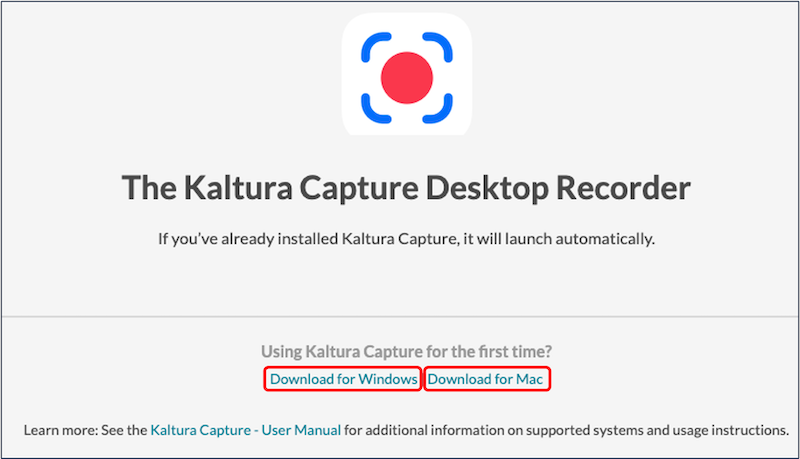 Double-click the file once it's fully downloaded and install the software on your computer. For more help installing the software on your computer, see Kaltura's instructions for installing Kaltura Capture.