Skillscan Online
Last Updated: August 31, 2023 8:52:52 AM PDT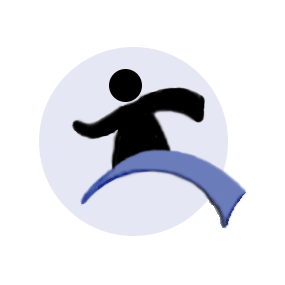 Find tools and resources to help you assess your career interests and qualifications.
Self-assessment in your work life is fundamental to career planning and professional development.
Online Transferrable Skills Assessment for Staff 
SkillScan Online 2.0 — an interactive and engaging process for identifying transferable skills and applying the results to career planning, career change, professional development, and self-marketing for the job search. With SkillScan Online, you can:
Identify and group your skill competencies
Assess your qualifications
Find helpful information in career decision-making, self-promotion, and further skill development
Discover complementary interactive assessment tools that focus on other important work−related characteristics, such as interests, values, and temperament.
Versions
Express is designed to be taken on mobile devices, this skills assessment gets at the heart of your strengths in as little as 10 minutes.


Get information on skills you've targeted for development, your top career matches, and links to related careers listed in O*NET OnLine.
Time: 10 minutes.
Requirements: Works on iOS and Android tablets, smart phones, and PC's. Microsoft Windows mobile devices are not currently supported.

Drive: You will experience an engaging assessment and gain a comprehensive, detailed and full-color report of your greatest strengths.

The report includes Career Guides with potential career options for exploration with links to useful resources, and a portrait of your "motivated" skills with suggestions for development and the language you need to sell yourself in the job search.
Time:15 minutes.
Requirements: Works best on PC's.
Accessing SkillScan Online 2.0
Visit SkillScan Online 2.0
Enter your ucsd.edu email address
Click Authorize
You will receive an email from support@skillscan.com with your access link; please keep an eye out for it even in your junk/spam folder or your spam quarantine lists
For support with accessing the site or your assessment, please contact career@ucsd.edu. We can also help with accessing your assessment(s) prior to August 23, 2023.

Additional Resources for Employees
Career Connection Career Development Workshops (login required, search "Career Connection" and select the Calendar view) — A great opportunity to work with instructors and other UC San Diego employees in the following areas:
Career Planning
Assessing Your Transferable Skills
Personalizing Your Career Path
Setting Mid Career Goals
Transferable Skills Tune Up
Mentorship — A program that matches seasoned career employees with Career Connection participants to:
Help assess interests and qualifications
Develop a career development plan delineating career objectives and professional goals
Career Counseling and Planning — Individual career consultation services:
Professional Recruitment and Community Outreach
Assessment and Planning Worksheet (PDF)