NGN: Overview
Last Updated: February 5, 2018 12:12:44 PM PST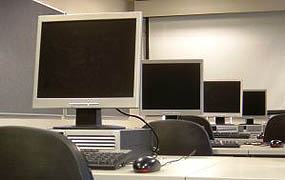 Find out about UCSD's Next Generation Network (NGN), an enhanced data and voice network, and about changes under NGN3.
Background
NGN3, the third phase of the Next Generation Network, will begin July 1, 2011, and extends to June 30, 2016. NGN is funded by billing for voice and data services with a flat and equitable monthly access charge for each Communication User and lower rates for off-campus users.   (To find out who qualifies as a Communication User and other billing information, see NGN Communications Access Billing.)
NGN provides enhanced communication services and technology, including:
Faster data connections and increased Internet bandwidth
Sustainable state-of-the-art technology
Expanded help desk services
Better network security
Increased network services
Resources for network repairs and upgrades
Wireless equipment and services
E-mail, active directory, and other network services
Campus NGN coverage is illustrated on campus maps, which also show areas scheduled to be covered in the future.
Significant changes under NGN3:
Slightly Increased rates over time to fund general cost increases. For more information on billing and a chart of the new access fees, see NGN Communications Access Billing.
Unlimited international long-distance charges for the top ten countries, which currently appear separately on the monthly Telecommunications Recharge statements, will be part of the NGN3 rates. The top ten countries include Canada, China, France, Germany, Israel, Italy, Japan, Mexico, Switzerland, United Kingdom.
Postdoctoral fellows will become full communications users under NGN3. 
Undergraduate Programmer Analyst and student Asst IV title 4919 will become Communications Users in NGN3.
For more information, e-mail
ngn@ucsd.edu
, or one of the following: