Email Encryption Overview
Last Updated: March 28, 2022 2:52:35 PM PDT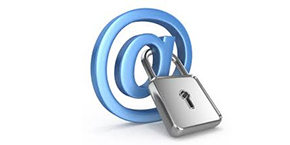 Learn about email encryption at UC San Diego, including UC San Diego Health.
Secure email
Email encryption is a security measure to encode, or scramble, a message so that only the recipients with the key (code) can unscramble and read the message.
Proofpoint Email Encryption
UC San Diego, including UC San Diego Health, has deployed Proofpoint Email Protection to provide protection of certain sensitive information when sent via email from the UC San Diego network to external recipients. The information below outlines how to use this system.
For more information about Proofpoint, see
Frequently Asked Questions
Anyone who sends sensitive information to external (outside of UC San Diego) recipients must use encryption.
In the course of the academic mission and day-to-day administration, UC San Diego handles large amounts of personal data. Much of this data is not sensitive and is, in fact, publicly available. However, some of it is sensitive, including personal, financial, medical, and legal information.
Prominent examples of data protected by federal and state laws, university policy, and our general recommendations follow. (Context can play a role in data sensitivity so this list is not exhaustive):
Do not send the following over encrypted or unencrypted email:

You must encrypt:

Health and Medical information that contains any of the 18 specific identifiers
First name or first initial and last name in combination with any one or more of the following data elements:

Social Security Numbers
Driver's license number or California identification card number
Account number, debit card number, in combination with any required security code, access code, or password that would permit access to an individual's financial account
Medical information
Health insurance information

A user name or email address, in combination with a password or security question and answer that would permit access to an online account.

We suggest you encrypt:

Student record information (FERPA)

First name or first initial and last name in combination with any one or more of the following data elements:

Passport numbers

Foreign visa numbers

Mother's maiden name

Birth month, day and year

Biometrics (fingerprint, retina scan, etc.)

Sensitive HR and employee information
No, please consult your local IT personnel for guidance.
This method of encryption can only be used between external recipients and your UCSD email account. If you have a need for end-to-end encryption, please contact the ITS Service Desk or the Health IS Service Desk.
The message body and attached files will be encrypted. Note that the subject line is not encrypted.
Information and files stored on your computer and in your sent items folder are not encrypted unless you are taking additional action to do so. Consult with your local IT security personnel for advice and detail.
To forward an encrypted message, the first recipient must initiate a new email message and mark it "secure:" in the subject line. Note, if a recipient just forwards a secured message, the new recipient(s) will not be able to decrypt the message.
The Proofpoint Secure Email system is designed to encrypt messages to external recipients. If you initiate an encrypted message, it will be encrypted as it leaves the UC San Diego border email gateways.
Send an encrypted test message to your personal external email account. Verify that that the message was encrypted. If the message was not encrypted, please contact the ITS Service Desk for troubleshooting.
No, you must have access to the Proofpoint Secure Email.