Executive Board
Last Updated: June 13, 2022 6:15:03 PM PDT
Meet the Black Staff Association Executive Board.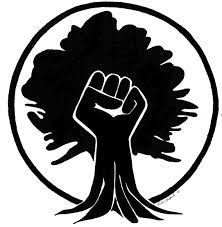 For nearly two decades, Davyda has functioned in every capacity (formal & informal) and currently serve as 2021-22 Chair of Black Staff Association. Davyda's commitment towards furthering standards of excellence and improving the Black staff experience at UC San Diego is intentional. As a LEAD Fellow, Davyda see's firsthand the ability to influence, empower and educate others which is centered in transformation efforts of our institutional culture.
A typical day in Davyda's role as (Interim) Director, Organizational Excellence and Human Resources Manager for Business & Financial Services is akin to an orchestra conductor bringing diverse groups of people together and harmonizing to deliver "beautiful music" (solutions) for complex organizational issues.
With over 20 years of service at UC San Diego, Davyda has dedicated her efforts to improving campus climate with special interests in women & under-represented populations. She currently serves on several committees in support of broad institutional diversity objectives to include: VC-CFO Committee for Inclusive Excellence, VC-EDI Advisory Council, Black History Month Planning & Scholarship Committee, and Staff Association Executive Board. Previously, she served as Staff Co-Chair for both Chancellor's & Systemwide Advisory Committee on the Status of Women.
For her efforts in promoting diversity and inclusion, I received the Inclusive Excellence (formerly Diversity) Award in 2013 and nominated for Exemplary Staff Employee of the Year in 2007. Reinforcing Davyda's experience are credentials that include an MBA and B.A. in Public Administration, and Lean Six Sigma Green Belt & ProSci Change Management practitioner certifications.
Davyda understands the power of advocacy for the seen and unseen. It is nothing short of a privilege to represent the constituency of BSA and UC San Diego as the Black Staff Association Chair!
Anthony Singleton serves as the Chief Small Business Officer for UC San Diego's Integrated Procure to Pay Solutions. He is responsible for Social Responsibility, and Sustainability programs, and the Office of Small Business Development. This includes policy development and regulatory compliance of programs, systems, and processes in support of federal, state, and local agencies and UC system-wide initiatives.
These efforts lead the campus in demonstrating UC San Diego's commitment to business diversity, healthy and sustainable practices, and greater San Diego community involvement and presence. He serves on various boards and councils for the University of California in Supplier Diversity and Sustainability Leadership, Vice-Chair of the Public Agency Consortium (PAC), and serves the North County Small Business Development Center as an advisory council member.
He has been a member of the Black Staff Association for 29.5 years, currently serving on the Black Staff Association Executive Board as the Co-Chair.
Jasmine Montilla is a Compliance Specialist in IPPS Procurement and Contracts housed within Business & Financial Services. Originally from Providence, Rhode Island, the smallest state in the US, Jasmine's background includes supporting elementary and secondary education, advocating for union workers, and volunteering within her community.
After moving to California in 2016 and starting as a TES member she quickly moved through the ranks, absorbing information, providing guidance, and streamlining processes to better assist campus. In 2019 she was ready to take a leap and join the Black Staff Association.
With a drive for improving campus climate in 2021 Jasmine worked with members of her department to launch an Equity, Diversity, and Inclusion Committee and joined as a Treasurer Elect of Black Staff Association to give back and make a difference. Her hopes are centered around alleviating barriers for promotions, professional and personal development, and increasing accountability within Senior Leadership.
During her free time, she loves exploring almost everything California has to offer with her husband, Rui Montilla. Some of her favorite memories include cruising down the PCH and enjoying the crashing waves. Next on the bucket list is taking a hike… this may not happen. Luckily California is full of magic and wonder to explore!
Roberta is a Triton Alumna, Class of '93 with a Biochemistry/ Cell Biology B.S. and a M.A.Ed. in Leadership in Higher Education. Roberta is also a proud mother of a Revellion, slated to graduate Spring 2022 with a Mathematics B.S. She has been with the University of California for over 10 year.
She is currently Director, Chancellor Community Relations within Chancellors' Office and most recently as Assistant Director of Admissions, Diversity Recruitment within Enrollment Management.
She has been a lifelong member of BSA since 1994 and has currently serves as Secretary for BSAEB this academic year.
I have been employed at UC San Diego for 15 years, and have established the UC San Diego Faculty and Staff Giving (FASG) program (5 years). Over the years, I have served on many different committees and councils including the EDI Accountability Council, EDI Advocates and Influencers, and the Staff Association Executive Board for four years. I have volunteered on the Black Staff Association (BSA) for seven years, serving in different capacities. In 2019, I was elected and served as the BSA Chair for 2 years. As a result of the global civil unrest and local Black Lives Matter protests in 2020, I initiated and with BSA led the campus' first public workshops toward identifying, acknowledging, and dismantling anti-Blackness and systemic racism at UC San Diego.
I am very passionate about working with and advocating for youth, and volunteer with The Blue Heart Foundation, an African American male mentoring program (5 years) that assists young men in obtaining scholarships and going to primarily, four-year institutions with a holistic approach to empowerment and education to include leadership training, civic engagement, and socialization. I also volunteer with Sharia's Closet, a Black-owned nonprofit which assists families in need of clothing and toiletries at no cost to the recipients (3 years). I am very active in my community of Southeastern San Diego, where I serve as a Lead Organizer with the San Diego Organizing Project (SDOP), a faith-based community non-profit, and I am a member of the Black American Political Association of California, San Diego Chapter (BAPAC).
I am an Alumna of the 2020 Class of BWILD, the Black Women's Institute for Leadership Development, which is an intense leadership program that includes training in public speaking, health and wellness, cultural competency, fundraising, boards and commissions, civic engagement, public affairs, and government relations.
Pam currently serves as the Chief Administrative Officer for the Colleges Business Office. Pamela graduated from UC San Diego, Warren College where she earned her Bachelor of Arts degree and went on to obtain her Master of Business Administration. Pamela has been a proud Triton staff member for over 27 years with experience spanning a variety of campus departments from Admissions & Registrar, Managing the UCSD Guardian to MSO for Education Studies (formerly TEP).
Pamela has also chaired the UC San Diego Black History Month Planning Committee for the last 7 years, raising funds for student scholarships and highlighting the academic achievement of traditionally underrepresented students at UC San Diego.
LaWana currently serves as Chair, UJIMA Network and Past Chair of the Black Staff Association. LaWana has been an active volunteer and leader on campus, most notably as Chair of the UC San Diego Staff Association and as the Staff Advisor to the UC Regents. She is passionate about Afrofuturism and Education. She produces Afro Con (formerly the Afrofuturism Lounge), Afrofuturism Dream Tanks, and other events as well as leads the Black Speculative Arts Movement for San Diego. She is a mother of two as well as a grandmother and serves as a board member for Alliance San Diego, Edfu Foundation, and DETOUR.
She is engaged in planning and development for the United Nations new Permanent Forum for People of African Descent. She practices what she preaches in terms of professional education and development, having earned a joint doctorate in educational leadership from UC San Diego and CSU San Marcos while working at UC San Diego.
LaWana held several different positions in Business & Fiscal Services before joining Transportation Services, where she's leading organizational development and the department's Lean Six Sigma initiative.