Request News Items for the Blink Home page
Last Updated: September 4, 2020 11:00:05 AM PDT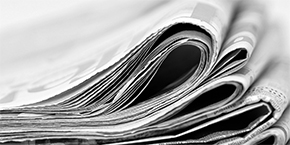 Find out how to request news items for the Blink home page.
The Blink update in July 2020 modified the requirements for homepage news announcements.
TritonLink news requirements remain the same and can be found on the TritonLink website.
Blink news items are reserved for information that is valuable for a wide UC San Diego staff audience. Examples include:
Messages from UCOP.
Major process changes.
Campus-wide interest stories.
Chancellor's blog posts.
Staff Ed classes.
Work/life initiatives such as blood drives, wellness lectures.
Financial news or deadlines.
Fun stuff (theater tickets, Staff Association events, restaurant specials).
All news items require 4 components*:
Image that is 

378 x 254 pixels (see image guidelines below).

Single date or date range.
Headline: Keep as short as possible, not more than three lines or approximately 14 words.
Link text: Keep to 30 characters or fewer.
* All submissions are subject to approval and available space. Text and images may be edited to conform to content guidelines.
Blink news images:
Should avoid illustrated text or use it sparingly.

Text cannot be read by screen readers and is therefore not accessible to all campus users.
Can be difficult or impossible to read on a small screen.
Clutters the page, creating "banner blindness" for users.
Should relate to and enhance accompanying headline.
Must meet accessibility requirements, be aesthetically pleasing, and be consistent with the overall Blink design.
Must be resized with an photo editor (

388 x 246 pixels

).

Resized images must retain original proportions and must be resized with an photo editor, not sized down with HTML
If you are unsure of a graphic to use, ask us. We can help you create one with proper lead time.
Announcements will be posted for approximately 3 days. Duration is also influenced by the volume of requests we have at the time.
When there are many requests for the same time period, some news teasers may have shorter than normal durations. It is also possible that we won't have room to post a particular teaser. Priority is given to requests roughly in the following order:
Urgent information.
Stories of interest to the general employee population.
Campuswide event.
Targeted events (smaller segment of staff or faculty).
Reminders for news items that have already been recently posted.
In general, preference is given to departments that have not posted recently.
Send your request to wts@ucsd.edu. 
All requests and content must follow the UC San Diego Principles of Community.
If you have multiple events, send a separate email for each event.
If you have preferences for when the teaser is posted, include that in the email. We will do our best to accommodate requests for posting dates, but our ability to do so depends on:

the lead time you give us.
how many other teasers have been requested for that timeframe and their urgency.
Annoucements and Deadlines
The lower half of the Blink home page includes an area for listing important announcements and deadline dates that apply to all staff and faculty. We review the main UCSD calendars (calendar of events, academic calendar, payroll dates, etc.) and pull out important dates and deadlines, but you may also request to have items added here. We list dates for 1-2 weeks, depending on available space.
Email wts@ucsd.edu:
The name of the event
The URL (web link) to more information -- this can be a Blink page, departmental website, or a link to a file on a web server
The date