UC San Diego Foundation
Last Updated: March 23, 2022 10:01:00 AM PDT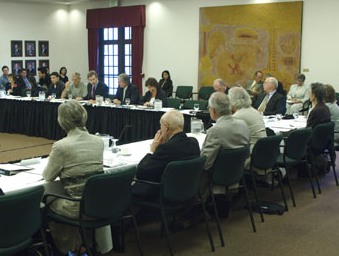 Find information about the UC San Diego Foundation.
About
The UC San Diego Foundation fosters and promotes community support for UCSD to:
Encourage donations for its educational, scientific, and public service programs
Assist other programs that benefit UCSD
Advise the chancellor on issues that affect the community and UC San Diego
More information about the current Board of Trustees.

Financial and Accounting information
See the Endowment and Financials Page for information on:
The Endowed Fund Report
How endowment works at UC San Diego
FAQ
See the Investment Information Page for: 
Endowment performance
Investment Pool Performance
Investment policies
See the Foundation's Financial Reports and Tax Information Page for: 
Tax exempt status letter
Recent Tax Returns (Form 990)
Recent Audited Financial Statements
Forms
If you would like a copy of the Foudantion's W-9, please send an email with the business purpose of your request to UCSDFoundationAcctng@mail.ucsd.edu

. A Foundation Accounting staff member will respond to your request within two business days.