Sponsored Projects Finance (SPF)
Last Updated: January 26, 2022 10:16:25 AM PST
Mission and Services
Mission
We strive to maximize efficiency by developing the quality of our team and services to provide optimal support for sponsored research activities at UC San Diego.
Services & Support
SPF provides financial support to the UCSD research mission. We provide support in the areas of financial management, cost accounting and control and accountability. Services include:
Financial reporting
Accounts receivable and cash management
Effort reporting
Review and approval of payroll or expense transfers
Cost share monitoring and reporting
News & Events
 Sponsored Projects Accounts Receivable and Cash Management (SPARCM)
The SPARCM system is an AR and Cash Management tool that allows SPF to create invoices and manage Financial Expense Reports (FERs) as well as sponsor reports on sponsored project funds. Future enhancements will be developed for SPF and Department post award administrative processes. 
Learn more about SPARCM Department Functionality.
STaRT on Award Financial Management
The Streamlined Training and Resource Tool (STaRT) focuses on Award Financial Management topics. It is a comprehensive online tool providing knowledge to campus in support of the University's research mission. Learn more about the tool.
SPARCM Wins 2015 Sautter Award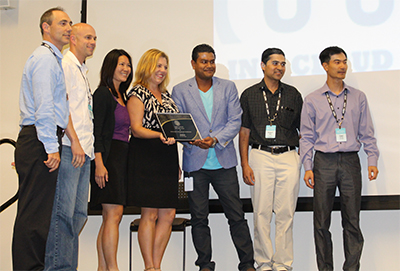 UC San Diego received a 2015 Larry L. Sautter Gold Award from the University of California recently for its innovative use of information technology to make university operations more effective and efficient. Full news brief.
Post Award Financial Management Forums
Find a full listing of past forum topics on the STaRT Training Tool (login required).
Request information regarding forum topics related to managing sponsored research funds.
SPF Award Document Lookup
The SPF award document lookup allows you to view award documents that SPF keeps in the BFS imaging system. With access, you will be able to view any documents SPF has scanned related to any executed award within your department(s). Learn more about the tool.
Personal visits to your department
Schedule a workshop with SPF that's specially tailored to your department's needs.
About us
Sponsored Project Finance (SPF)
University of California, San Diego
Attn: SPF
9500 Gilman Drive, #0954
La Jolla, CA 92093-0954
General info
Phone: (858) 534-0392
Fax: (858) 534-6867