Environment, Health & Safety (EH&S) sponsors the Ergonomics Resource Fund to help departments purchase ergonomically-designed products from Marketplace.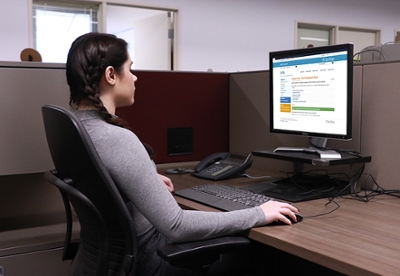 Eligibility
This program is for campus-funded employees who have completed ergonomics training. EH&S will accept applications from individual employees or department representatives.
Funding amounts
A minimum total purchase of $100.00 is eligible for consideration for the funding
Based on funding availability, up to 50% of the total purchase may be awarded, with the maximum award amount of $300.00 per employee with a cap per department of $1,500 per fiscal year

As we attempt to provide ergonomic support and services to the entire campus, each department is allotted a maximum of $1,500 per fiscal year, regardless of department size.

An employee can request Ergonomics Resource funds once per fiscal year given they are in the same department. If an employee transfers to a different department, the employee can request funding at the new department, provided the department has not exceeded the annual amount of $1500.00.  
How to qualify and apply
Follow the steps below to qualify and apply for Ergonomics Resource funds.