Campus Emergency Response Team (CERT)
Campus Emergency Response Team (CERT)
Last Updated: July 18, 2022 11:13:35 AM PDT
Join UC San Diego's Campus Emergency Response Team.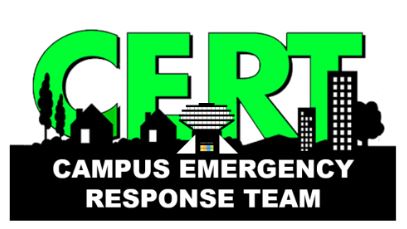 Membership
Be prepared to help yourself and others in a crisis: Join UC San Diego's Campus Emergency Response Team. Membership is open to students, faculty, and staff.
To be eligible for the UCSD Campus Emergency Response Team, you must first complete CERT training.
CERT training equips members with emergency-response skills. During a crisis, trained CERT members can give immediate assistance to victims, organize volunteers at a disaster site, and provide critical support to first responders.
CERT members also participate in non-emergency projects that improve the safety of the campus community, including role-playing in campus emergency preparedness exercises and becoming familiar with campus emergency resources.
Training approval
UCSD has approved paid time for staff to participate in CERT training if the absence does not infringe on the performance of essential job functions. Paid time for CERT training is subject to approval in advance by the supervisor.
Background
The Federal Emergency Management Agency (FEMA), using the Community Emergency Response Team concept created by the Los Angeles Fire Department, promotes community-based emergency preparedness training nationwide.