Compliance Starts With You!
Need guidance? Connect with the Research Compliance and Integrity Office for help facilitating responsible research, innovation and education for global excellence.
Learn more

Excellence is Inclusive
Explore resources, events and learning opportunities from Research Affairs Equity, Diversity, and Inclusion initiative and committee.
Learn More

Explore Our Innovation Ecosystem
Looking to solve problems, pursue next-generation technology, enter the commercial market or license existing technology? Visit our Office of Innovation and Commercialization.
Start here

Step Up Your Funding Game
Research Development can help you compete more successfully and bring your ideas to life.
Find out how

Looking for a Research and Innovation Service?
Have a question about Research Ethics? Interested in setting up Contracts and Grants? Need to submit a Conflict of Interest report?
See our list of offices
Previous
Next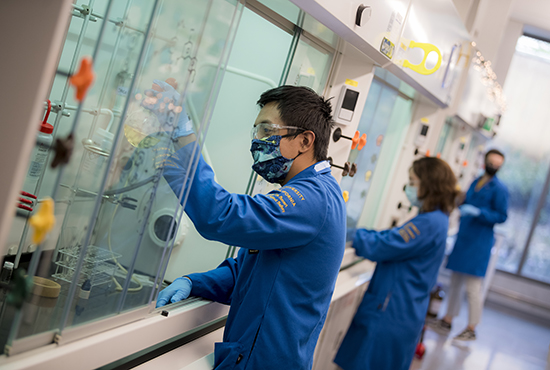 Addressing Impacts of New UAW Contracts on Research Activity
University of California completed agreements on contracts with Academic Researchers, Postdoctoral Scholars, and Graduate Student Researchers. These agreements have several salary and benefit provisions that impact externally-funded research. Click below to review FAQs and access a worksheet for Research Relief Funding.
Getting Started
Start your research journey with expert assistance.
Stay On Track
Congratulations and let's keep the momentum going.
Managing Awards
Link to information about award management before, during, and after your project.
Data, Reports, & Analytics
Find links to reporting and analysis resources related to research.
Departments Supporting Research