National Cyber Security Awareness Month
Last Updated: February 11, 2021 9:33:16 AM PST

Celebrate National Cyber Security Awareness Month (NCSAM) with us!
If You Connect It, Protect It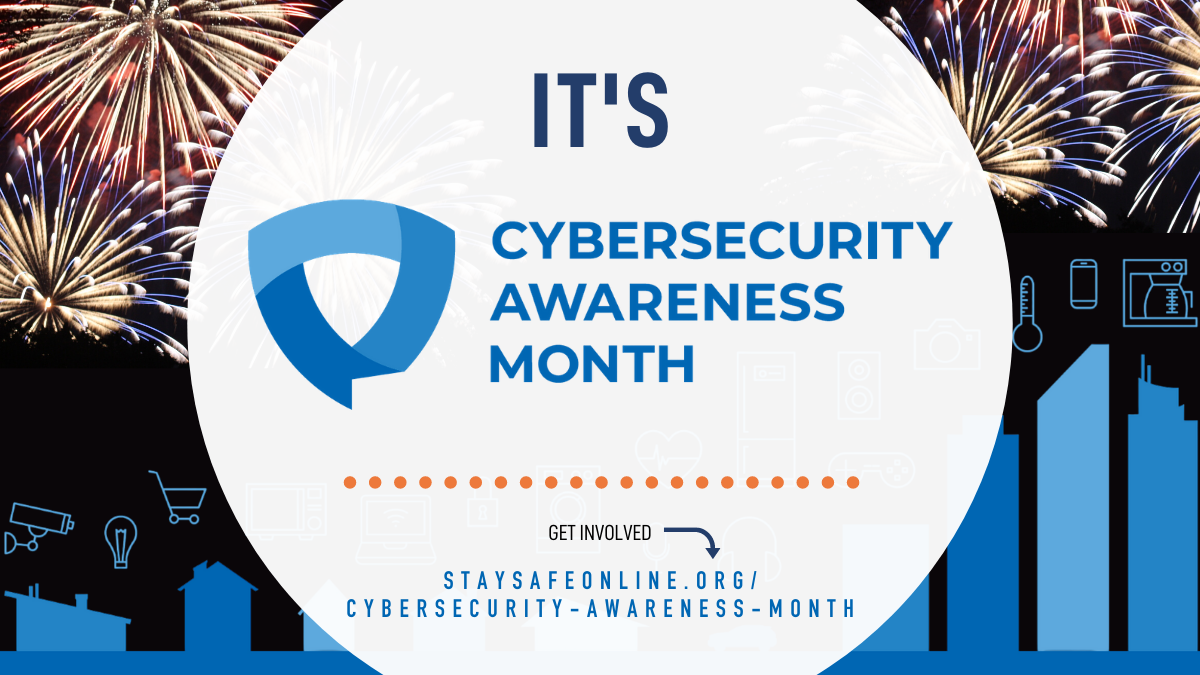 October is National Cybersecurity Awareness Month, an effort to help everyone stay protected whenever and however they connect. The program aims to empower individuals and organizations to own their role in protecting their part of cyberspace. The overarching theme for the month is, 'Do Your Part. #BeCyberSmart.' The key message of that theme, 'If you Connect it, Protect it,' dives into the importance of keeping connected devices safe and secure from outside influence.
Once again, University of California celebrates National Cybersecurity Awareness Month (NCSAM). The cybersecurity and digital privacy of our students, faculty and staff is important to the University of California and UC San Diego are proud NCSAM Champions that support this online safety and education initiative.
The UC campuses banded together this October to provide a month full of informative speakers, fun activities, and educational events to help our community stay safe and secure. Links to recordings will be provided for of many virtual events and activities when available, so check back soon. Examples of the sessions include:
Teambuilding competitive games, like Security Feud and the Cyber Escape Room
Comedic Security Improv
Security expert discussions, highlights include


hacker stories;
industry trends;
keeping our children safe online;
election safety;
diversity and women in cybersecurity
October means it's time for fall leaves, Halloween, and National Cybersecurity Awareness Month (NCSAM). To the average person, one of those doesn't belong. But those of us who've whispered about wanting a certain pair of shoes – only to have Amazon email us about them minutes later – know that the online world can be a spooky place! [Read more]
UCSB Security Awareness Videos
Our colleagues at UC Santa Barbara always create and share short, topic specific security awareness videos. Here are their offerings for NCSAM 2020:
Want to know more?