CAM Events
Last Updated: February 10, 2023 1:38:11 PM PST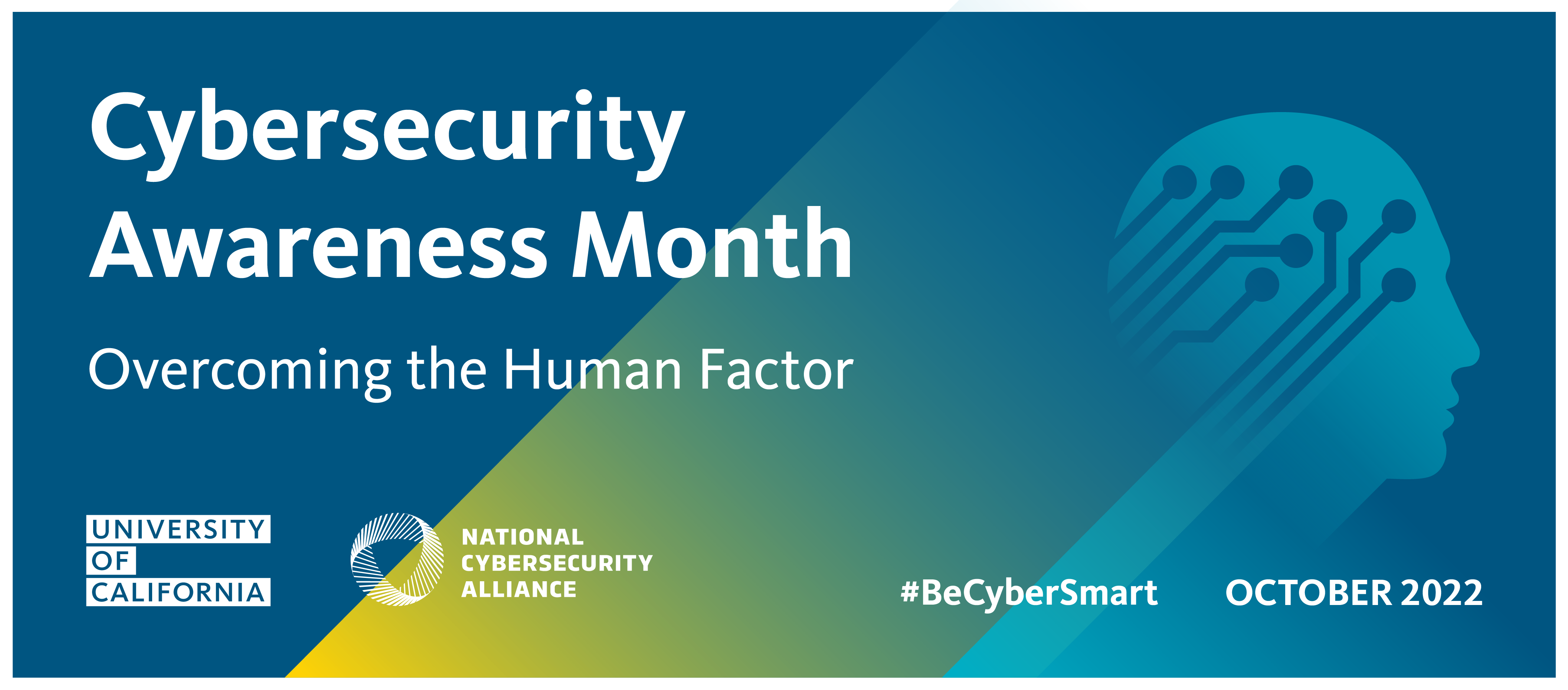 See the schedule of Cybersecurity Awareness Month presentations, events, and games.
UC Cybersecurity Awareness Month Events
University of California is a proud Cybersecurity Awareness Month (CAM) Champion and participates with the UC Cybersecurity Awareness Month (UCCAM) celebration. UCCAM activities include weekly presentations – hosted by multiple campus locations – on various topics around our theme "Overcoming the Human Factor." Keep an eye out here for additional event details as they become available. Be sure to click the photo or link provided and register to join us!
UCOP created new CAM Zoom backgrounds for each campus location, so download ours today to show your support for #uccamUCinfosec at your meetings and UCCAM events throughout the month.