CSAM Events
Last Updated: April 6, 2022 2:34:42 PM PDT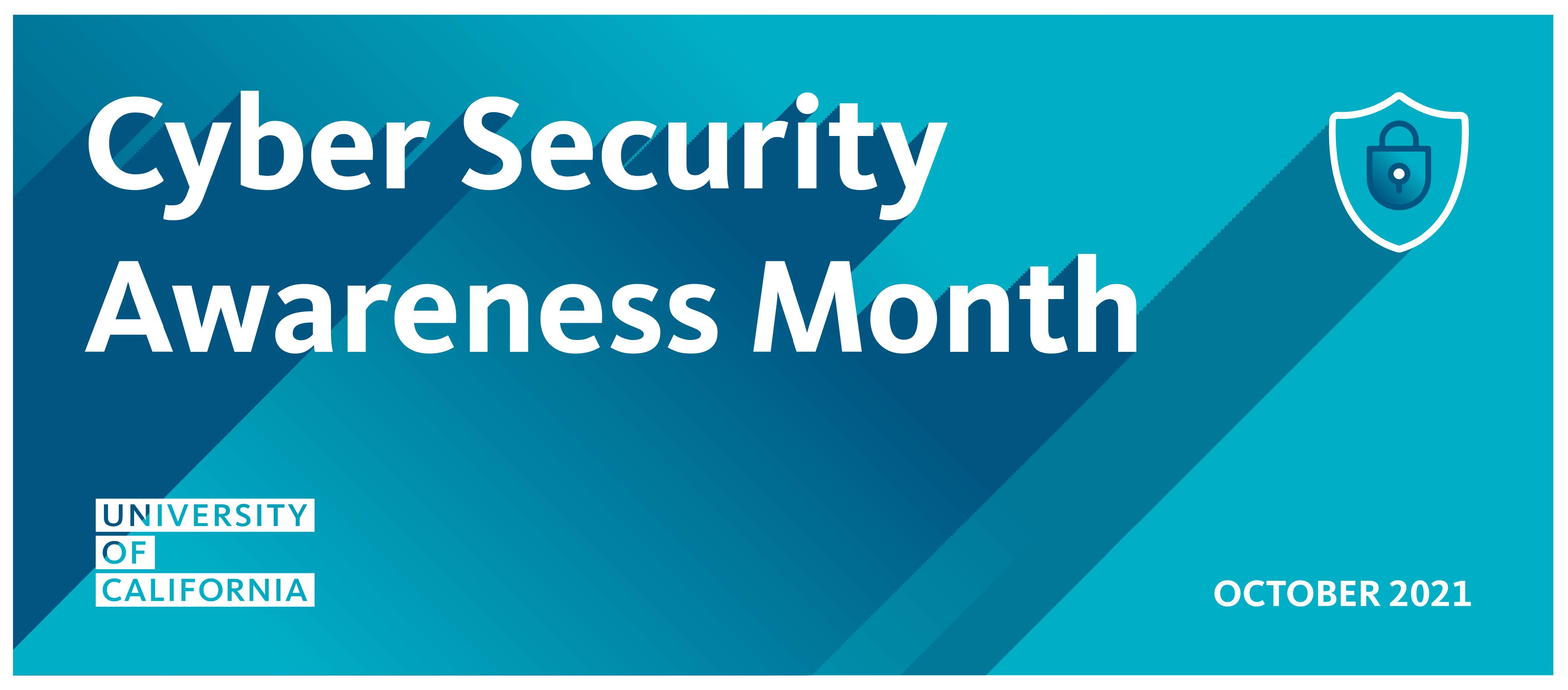 See the schedule of Cybersecurity Awareness Month presentations, events, and games.
UC Cybersecurity Awareness Month Events
Once again, the Systemwide Cyber Champions are proud to celebrate Cybersecurity Awareness Month this October. Many of the UC campuses are hosting virtual events1 and providing resources to raise awareness about the importance of cybersecurity to ensure that our campus communities have the information and tools needed to be safer and more secure online.  "Do Your Part. #BeCyberSmart."

Please visit UCOP's Cyber Security Awareness Month 2021 site to see presenter photos and bios. UCOP created CSAM 2021 Zoom backgrounds for every location. Download ours today to show your support.

1Event recording links will replace registration links as they become available.


This online team-based cybersecurity training offers two storylines to choose from and creates an engaging gamified experience for all levels of employees. A Virtual Host will lead you in a battle against the clock during CyberEscape Online. Choose to collaborate with up to seven teammates, or you could try it on your own. Every minute counts! Success (and failure) will depend on your ability to navigate puzzles and find clues. As team completions occur, you can see where you rank on the Leaderboard.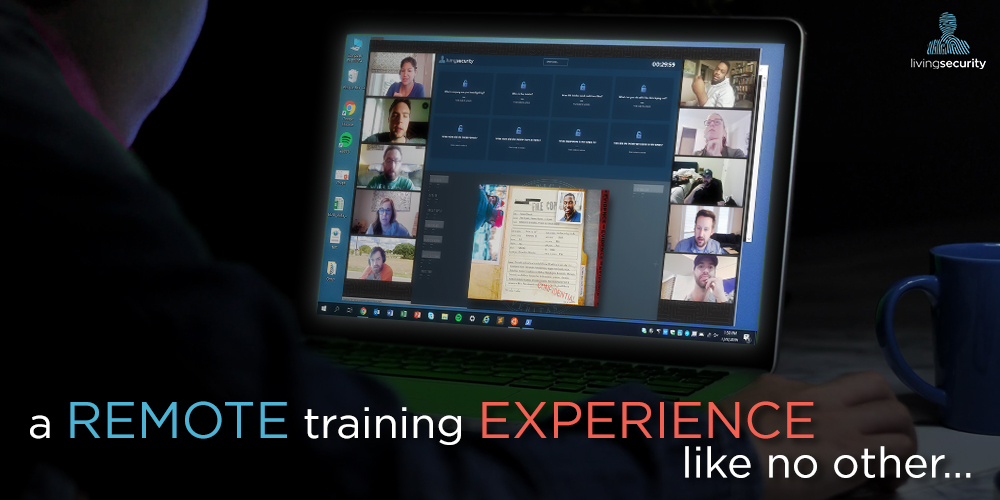 All is quiet at Gizmo Corp... it's 40 minutes until doors open on a sunny day everyone usually calls 'payday.' It is a day that may remain unmemorable, despite the fact that every single employee here is getting robbed. Unless... one team of special agents, working feverishly in a dark corner of their security operations center, can find the source of a massive insider breach. You are that team. Good luck.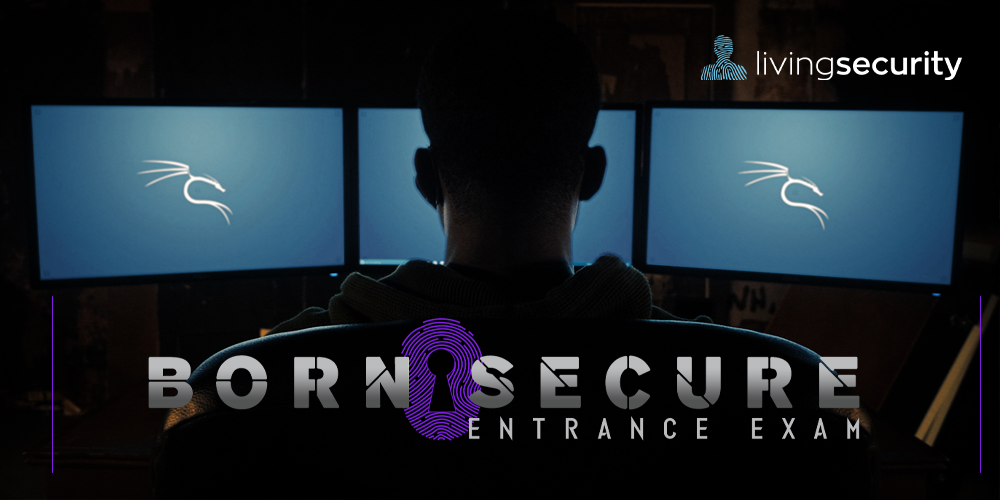 Jacob Webb has been selected for a top-secret Program that trains new recruits on how to become the world's best cybersecurity operatives. However, first he must pass a test known by the community as the "Entrance Exam."
Please be prepared to use the latest version of the supported browsers (Chrome, Microsoft Edge) on a laptop or desktop.
Games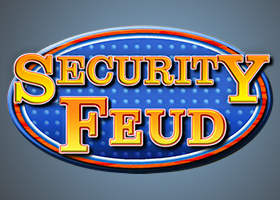 Security Feud
Quick on the buzzer? Join us for a fun, immersive security awareness game. Based on the popular game show Family Feud, we will bring two teams together to answer 3 rounds of cybersecurity-themed questions. It's time for Security Feud! May the best team win!
Cinema Event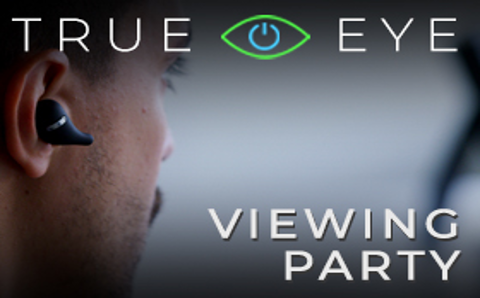 True Eye is a thriller which follows new-hire, Adrian Bridges, through his first day at a global AI-technology firm. Adrian's policy orientation and security training quickly spin into suspense and intrigue as his personal AI device, GUIDE, starts asking him to do unethical and even dangerous things with sensitive data. His adventure offers a glimpse into proper operational security, how technology affects people and what we can do about it. Watch the trailer
here
.
Watch the full length
video
(17:54 min.) on your own or virtually with your team. Bring popcorn and make it an event!

Phishing is still one of the most popular cyber-attacks. That is why it is so important people know how to spot a phish. The Spot the Phish game combines spotting bad attachments and bad links in an entertaining way to teach the importance of scrutinizing even the tiniest detail when it comes to an email, whether from a stranger or someone you know. (Search for it by name on the UC Learning Center)
Home Internet Security Awareness Training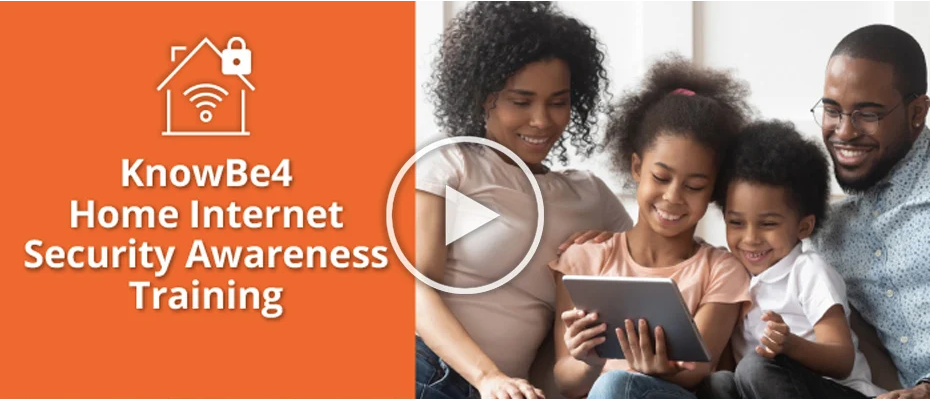 Ninety percent of people today are concerned about the online safety of their families. This course is designed to assist all members of your family in making wise decisions when it comes to internet usage. Learn steps you can take to reduce the risks your family faces from online threats, as well as how to secure your home network, especially if working from home.
In this module, you will:
Discover that cybercriminals target everyone, even home-based users

Learn how to protect yourself and your family against online fraud

Explore ways to improve the security of your home network, especially if working from home
Zero Trust Networking – with Jon Green, VP and Chief Security Technologist at Aruba, a Hewlett Packard Enterprise company
October 4, 2021 12p.m. - 1 p.m. – Hosted by UC Santa Barbara
"Zero Trust" is a term that now pervades the technology industry. For some, it means 'Forget about network security – we have it all covered in the application layer,' and for others, it means just the opposite. In this session, we will provide a perspective on how to think about Zero Trust, cover what it is and isn't, and give practical steps to adopt a Zero Trust approach in the enterprise network.
Watch the recording here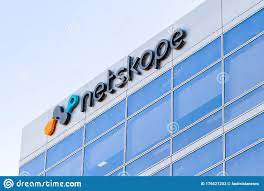 Best Practices Learned from Combating Hackers During the Attack – with Netskope's James Christiansen, CSO VP, Cloud Security Transformation and James Robinson, Deputy CISO

October 5, 2021 10 a.m. - 11 a.m. – Hosted by UC San Francisco
We all understand the essential need for a cyber-incident response plan. But what are the consequences, when, in the middle of a cyber-attack, your mitigation efforts are not going as planned? This session will focus on actual case scenarios where things did go wrong and the hacker was given the advantage!

October 6, 2021 12 p.m. - 1 p.m. – Hosted by UC Santa Barbara
We've spent over a year utilizing Zoom as our primary communication tool across the UC System. Vanessa will discuss Zoom's new advanced security features and best practices and how to effectively use them to keep your meetings safe and secure. In addition, she will explore some awesome new features and how to incorporate them successfully into your Zoom sessions.
Watch the recording here
 
LIVE from Las Vegas, The Mentalist – presented by Living Security
October 6, 2021 3 p.m. - 4 p.m. – Hosted by UC Office of the President
Join us for this interactive and family-friendly LIVE event! The Mentalist, straight from Las Vegas, will perform astounding feats such as telepathy, illusions, mind reading, and even magic for the younger attendees. Embedded in these feats will be security awareness lessons around social engineering and data privacy. Invite your children to join you for this educational and action-packed performance!

October 7, 2021 10 a.m - 11 a.m. – Hosted by UC Santa Barbara
What the heck is ransomware and why does it keep shutting things down?  Why are people paying these exorbitant ransoms?  How do so many people keep falling victim?  If you've ever asked one of these questions, you should tune in for some answers. In this presentation, Chad will explain what ransomware is from a technical perspective and provide insights into its effectiveness. He will also attempt to shed some light on the societal and economic factors surrounding the latest malware trend.  Ideally, you will leave with a better understanding as a computer user and be able to better defend yourself and your organization.
Send 5,000 BTC to 3FZbgi29cpjq2GjdwV8eyHuJJnkLtktZc5 to Unlock This Presentation
Watch the recording here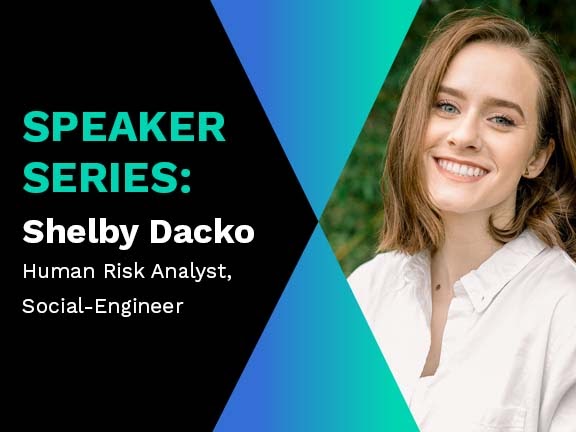 The Danny Ocean of Social Engineers – with Shelby Dacko, presented by Living Security

October 11, 2021 10 a.m. - 11 a.m. – Hosted by UCOP 
Have you ever wondered what the day-to-day life of a social engineer looks like? This talk gives you the insider view and a guide to dealing with impostor syndrome. Shelby will discuss:
Perceptions of social engineers versus reality
Dealing with the impostor syndrome
Finding your strength
Branching out

October 12, 2021 12p.m. - 1 p.m. – Hosted by UC Santa Barbara
Some of the greatest "hackers" on Earth are not very skilled at computer hacking. Indeed, humans are generally far easier to hack than computers using Social Engineering -- the art of coaxing people to do what you want.

In this presentation, Chad will first give an overview of some popular social engineering techniques and their consequences. Then, he will walk through some case studies of real-world hacks that were only made possible through social engineering. Finally, we look at how certain technologies can mitigate or eliminate social engineering attacks in general. Humans will always be fallible. However, Chad hopes this talk will be interesting, informative, and help guide future security decisions to help us all avoid these powerful attacks.
Watch the recording here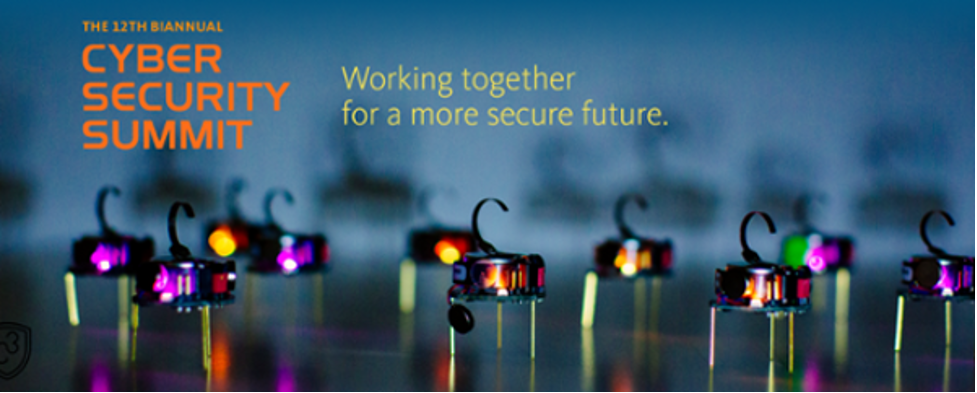 UC Cyber Security Summit – Hosted by UCOP
October 13, 2021 9 a.m. - 4 p.m.
The 12th Biannual Cyber Security Summit will be held online on October 13th. We are excited about sharing our collective expertise in order to better safeguard UC's mission of teaching, research, and public service.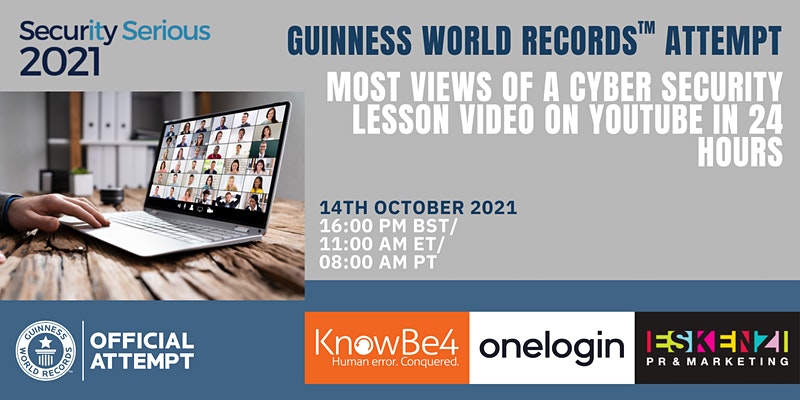 October 14, 2021 – 24-hour event, starting at 8 a.m.
KnowBe4 – our systemwide cybersecurity awareness training vendor – is inviting people from around the world to come together to view a 45-minute security awareness training video. The goal: Set a Guinness World Records title for most views of a cybersecurity lesson video on YouTube in 24 hours. 

They're partnering with OneLogin and Eskenzi PR to celebrate Cybersecurity Awareness Month and Security Serious Week (October 11-15, 2021) with this worldwide training video which will be available for 24-hours. This record has never been attempted before and will be an official Guinness World Records title if the minimum 1,500 views is met.

The attempt was successful! Feel free to watch and share the video with colleagues, friends, and family as they continue their mission to spread cybersecurity awareness.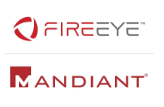 FireEye Presents - Safety for Families – with Ric Messler, Principal Security Consultant
October 14, 2021 12 p.m. - 1 p.m. – Hosted by UCOP
Cyber Opportunities at CISA: Cybersecurity Career Awareness Week Webinar
October 18, 2021 11:00a.m. - 12:30p.m.
Cybersecurity & Infrastructure Security Agency (CISA) is excited to kick off Cybersecurity Career Awareness Week by hosting a webinar about cyber opportunities at CISA! Register today to learn more about the CISA mission and learn tips on how to join the CISA team! A live Q&A session with CISA recruiters will be held at the end.
October 18, 2021 12 p.m. - 1 p.m. – Hosted by UC Berkeley
It's no secret that technology is evolving faster and faster each day. Which means the types of skills and the needs of organizations to protect and secure those technologies is changing just as quickly. Trying to get started in the Information Security or Cybersecurity fields can be difficult, at best, with the ever-changing curriculums and often unreasonable levels of skill being asked for by many hiring managers. For both students and educators, it can be difficult to know what the most relevant courses are, what topics should be focused on and what additional skills will help position the next generation of security practitioners for success. And this leads to the questions: What area of cybersecurity should I specialize in? How do I demonstrate skill and experience when I'm first interviewing? How do we better prepare students to be successful in their careers? Are there some skills and knowledge that are more in demand than others?
In this discussion, Nathan Wenzler, Chief Security Strategist at Tenable, the creators of Nessus and the leaders in Risk-Based Vulnerability Management, will share what he's seen work for both educators and students over a 25 year career of mentoring new practitioners and leaders in the cybersecurity field, as well as what trends are being seen in the industry for which skills and topics both students and educators should include in their programs to remain relevant for the future.
Watch the recording on YouTube.
I am a Hacker, a Password, a Smartcard, YOU... Who Are You, Really? The State of Authentication (2021 Edition) – with Chad Spensky, Founder & CEO
October 19, 2021 12 p.m. - 1 p.m. – Hosted by UC Santa Barbara
Who you are is one of the simplest facts about someone and one of the first things you learn to say in a language class, "I am Chad." However, convincing computers of this fact is not so simple… Computer scientists have been struggling with this problem since the advent of the computer and still haven't quite figured it out. You likely have way too many passwords, a pocket full of keys, a few smart cards, some apps on your phone, and "security" questions about your dog, elementary school, and mom's maiden name to answer a simple question: "Who are you?"

In this presentation, Chad will provide a brief history of the various authentication methods that have been attempted over the years, highlighting the pros and cons of each. Then, we will look into our crystal ball and cast some predictions on where the world is heading in the future. We'll do our best to answer questions like, "when can I finally Forget My Password?" and "what the heck are all of these SMS messages for?" Chad will hopefully be able to convince you that we can most certainly do better than we are doing today and provide a roadmap for a better tomorrow!

Diversity Equity and Inclusion Series: Women in Leadership in Technology Panel Discussion – moderated by Reema Moussa with Charron Andrus, Sian Shumway, and Jane Wong
October 20, 2021 1 p.m. - 2 p.m. – Hosted by UC Office of the President

Cybersecurity Careers are Everywhere – Presented by the NICE Cybersecurity Skills Competitions Community of Interest
October 21, 2021 11a.m. - 12p.m.

This online panel, moderated by University of California, Berkeley undergraduate student Charissa Kim, will discuss pathways into cybersecurity careers and how individuals can best position themselves for success in the field. From academic degrees to certifications, competitions to bootcamps, and everything in-between, join us as the panelists demystify common misconceptions about cybersecurity work and share guidance on jump-starting your cybersecurity career.

FireEye Mandiant Presents - Ransomware: What Everyone Needs to Know 
October 21, 2021 1 p.m. - 2 p.m. – Hosted by UC Office of the President
FBI presentation: Cyber Threatscape
October 26, 2021 11 a.m. - 12 p.m. – Hosted by UC Irvine
Cyber Threatscape: Understanding what the cyber threats are to UC Faculty and Students. The FBI will share their perspectives on the cyber threat landscape, and will provide tips for our campus communities to protect themselves from these threats.
Hilarious Hacks: Some Fun and Funny Stories from the Hacking World – with Chad Spensky, Founder & CEO
October 26, 2021 12 p.m. - 1 p.m. – Hosted by UC Santa Barbara
Ok, I hear you -- hacking is bad. It cripples corporations, exposes the private information of innocent people, and extorts money from good, hard-working folks. Understood. But, not all hackers or hacks are evil. Some very skilled people have a great sense of humor and some not-so-skilled people make great humor in their attempts. The world has too much bad news. This talk is my attempt to restore some balance. I've been interested in computer hacking my whole life and along the way have encountered some pretty hilarious stuff. In this talk, I want to share some of those stories with you and hopefully shed a different light on hackers and hacking in general. Our society desperately needs (good) hackers to keep doing what they are doing -- they innovate, they frustrate, and sometimes they create world-changing technology. Stretch out your abs, sit back, get prepared for some laughs, and I will do my best to keep you entertained and leave you with a different opinion of "hackers."

Zoom Security – with Vanessa Moriarty
October 27, 2021 12 p.m. - 1 p.m. – Hosted by UC Santa Barbara
We've spent over a year utilizing Zoom as our primary communication tool across the UC System. Vanessa will discuss Zoom's new advanced security features and best practices and how to effectively use them to keep your meetings safe and secure. In addition, she will explore some awesome new features and how to incorporate them successfully into your Zoom sessions.