Reducing Compliance Burden
Last Updated: April 30, 2021 2:13:10 PM PDT
Work with us to assess your needs and build a plan for CMMC/CUI compliance.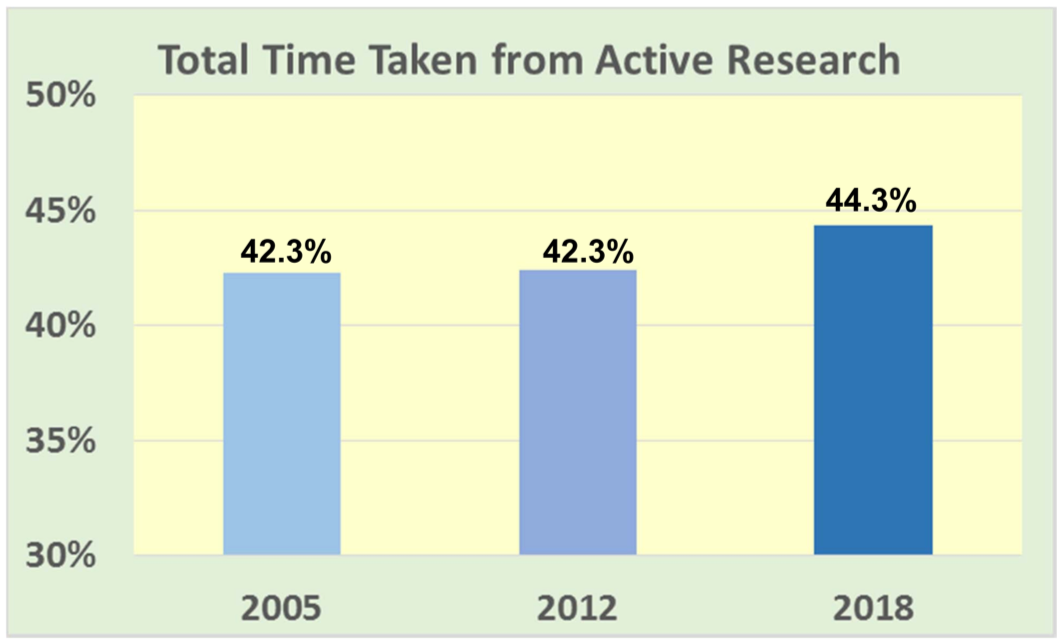 The 2018 Federal Demonstration Partnership study determined that in 2018 the time taken away from  active research by administrative duties had risen to 44.3%
Compliance with DoD (or other agency) compliance and security mandates are a burden the institution can help shoulder. 
Though faculty accepting contracts and grants with compliance obligations are ultimately accountable for compliance to sponsoring agencies, the campus is investing in services that will shift much of the burden away from individual faculty and researchers. Faculty and researchers planning on competing for contracts or grants with CUI requirements or any contract from the Department of Defense will need to include anticipated costs in the proposal. Costs for CMMC services are an allowable direct expense and must be worked into proposal budgets.

Not sure how to get started? Email cmmc@ucsd.edu to request a consultation.

What is the process for complying with CUI or CMMC obligations? 
Complete the CMMC/CUI discovery checklist.
The Office of Information Assurance will schedule a planning and discovery session to discuss your timeline and CUI or CMMC obligations.
Working with you and your lab staff we will develop a plan to operate your research workflows within the compliance envelope required by granting agencies.

Note that the Department of Defense will soon require you include the CMMC certification number for the environment you intend to work within on all contract proposals.