Digital Signage
Last Updated: September 15, 2023 1:28:22 PM PDT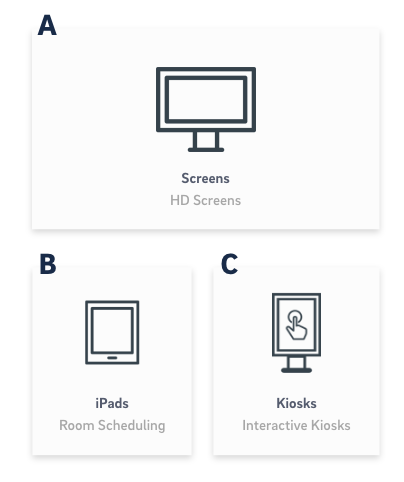 What is Digital Signage?
Looking for a high-tech way to promote your department or upcoming events? Digital signage is a modern and engaging way to communicate information to the campus community. Content can be a combination of still images, videos, and dynamic data. Any of these items can be updated remotely and displayed on a single screen or several!
The Carousel digital signage platform, from Tightrope Media Systems, has proven to be a reliable system at UC San Diego since 2008. It allows users to upload and manage content in the zones that they control. The Carousel interface is web-based and easy to navigate. Bulletins can be customized to play on a regular schedule or only during certain periods of time.
UC San Diego ITS manages the dedicated onsite Carousel server. The Digital Signage staff provisions accounts, trains users, provides remote or in-person support, and maintains the player hardware. Video and graphic design services are also available for custom content.

Tired of printing posters? Not enough traffic on your website? Engage your audience now with digital signage! Since 2008 we have been helping departments throughout the UC San Diego utilize the Carousel digital signage system. Most of the displays are simple and informational, but the number of room scheduling screens and interactive kiosk screens is growing as well. We're always working on maximizing the potential use of the Carousel platform with the latest hardware.
Located on campus, we provide a full-service digital signage solution that covers everything from initial consultations to one-to-one training & custom video production to graphic design. We know the campus culture and abide by the UC San Diego's Principles of Community.
Digital signage is a complex system and we work hard to ensure that it is working properly at all times. As a team within campus IT Services, we work directly with fellow ITS staff who update, repair, and maintain important services such as network connections and server access.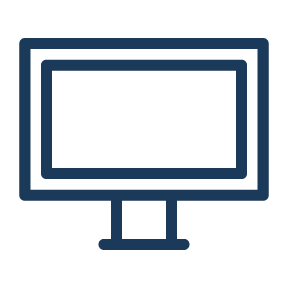 Hardware Recommendations
We use commercial-grade displays and content players. We can help you acquire the necessary equipment that best fits both your needs and budget.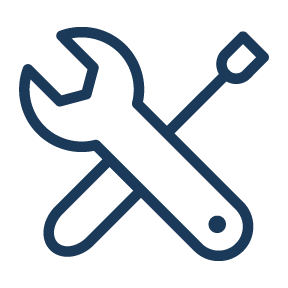 Equipment Installation
The AVDI team installs hardware in lecture halls, classrooms, conference rooms, and offices. Before any Digital Signage work is done, infrastructure drawings will be provided for review and approval. We will install digital signage hardware, using campus standards, in a safe and efficient manner.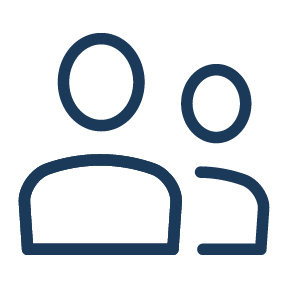 User Training & Support
All Carousel users will receive one-on-one training and email/phone support. We help ensure that Carousel is fast and easy to use.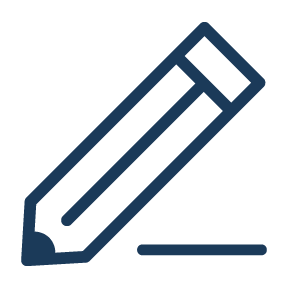 Content Creation & Graphic Design
Make your messages stand out with fresh content that is exciting and easy to read. We offer a wide range of graphic design services.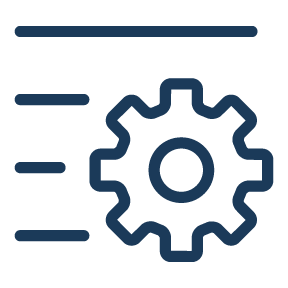 Remote and Local Troubleshooting
We employ various methods to solve any technical issues quickly. We strive to ensure that your digital signage displays are operating correctly at all times.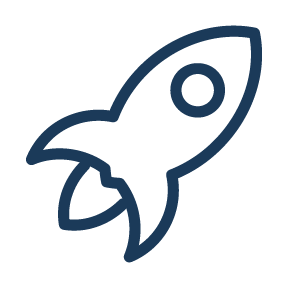 Special Projects
Interactive kiosks and tablets are becoming more common on a daily basis. We are developing ways to make them feasible for our campus. Wanna make a bigger impact? Video walls with 2 or more screens are also possible!

Carousel digital signage screens can be found throughout the main UC San Diego campus, the School of Medicine, the East Campus Medical Center, Extension, and SIO. With an ever-increasing number of screens (84 and counting) we are excited about all the latest trends in digital signage technology and implementation.

Digital signage is most effective when your visuals are updated frequently. We have a digital graphic designer who can take your messages to the next level by providing customized content that is clear and engaging. Our graphic designer will work directly with you to create the best visuals for your advertisements.      
Osler Visitor Center Bulletins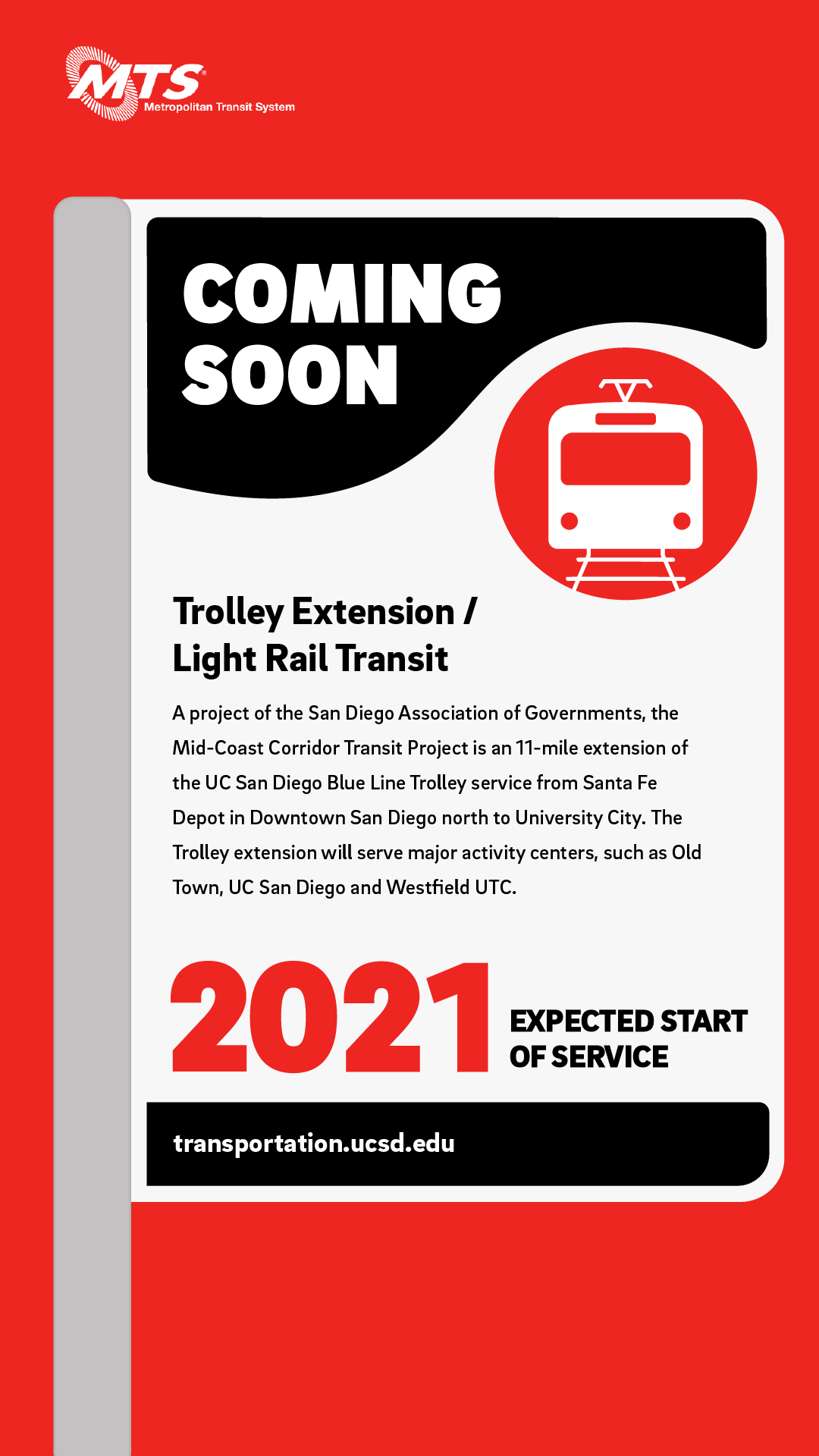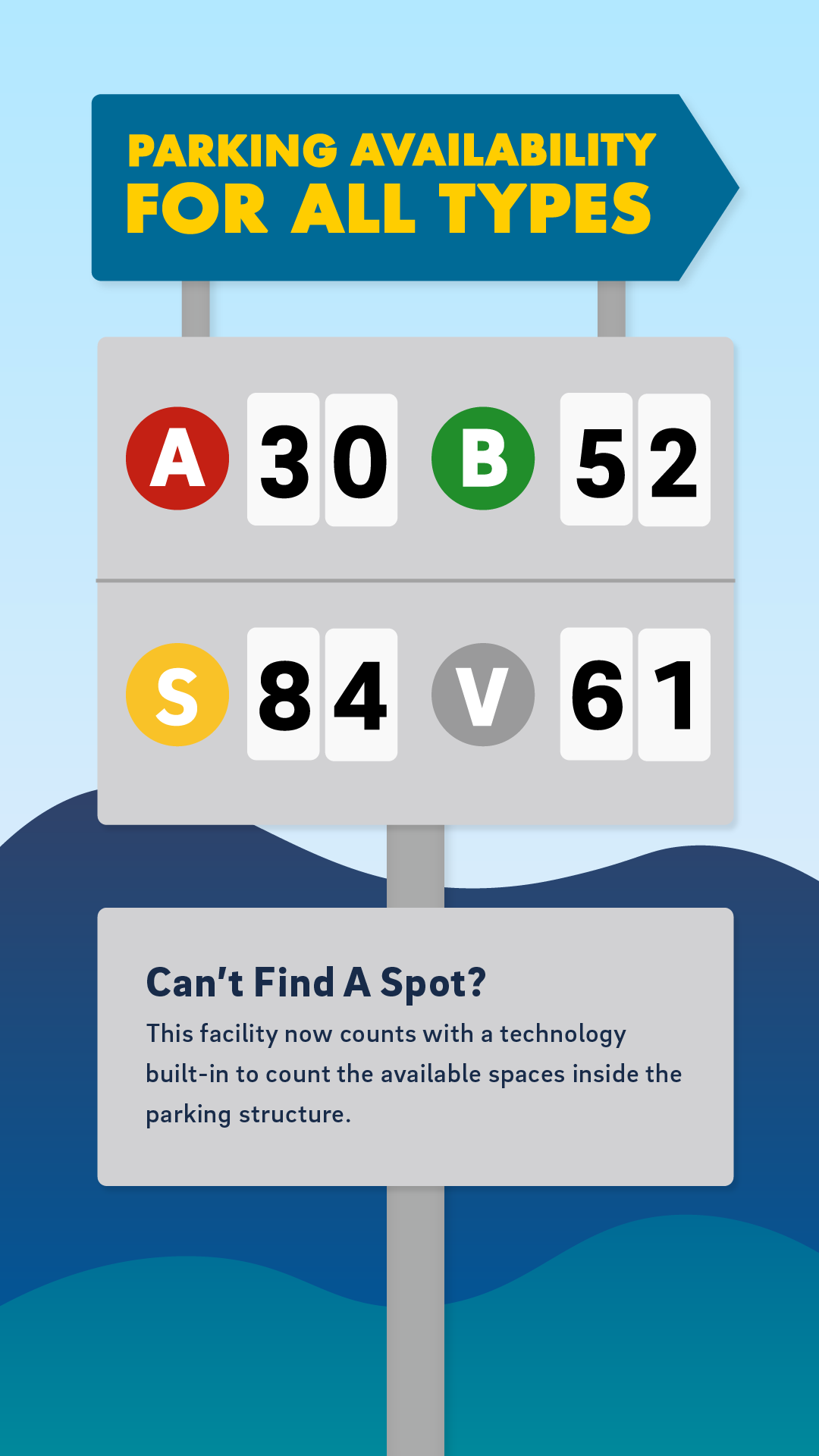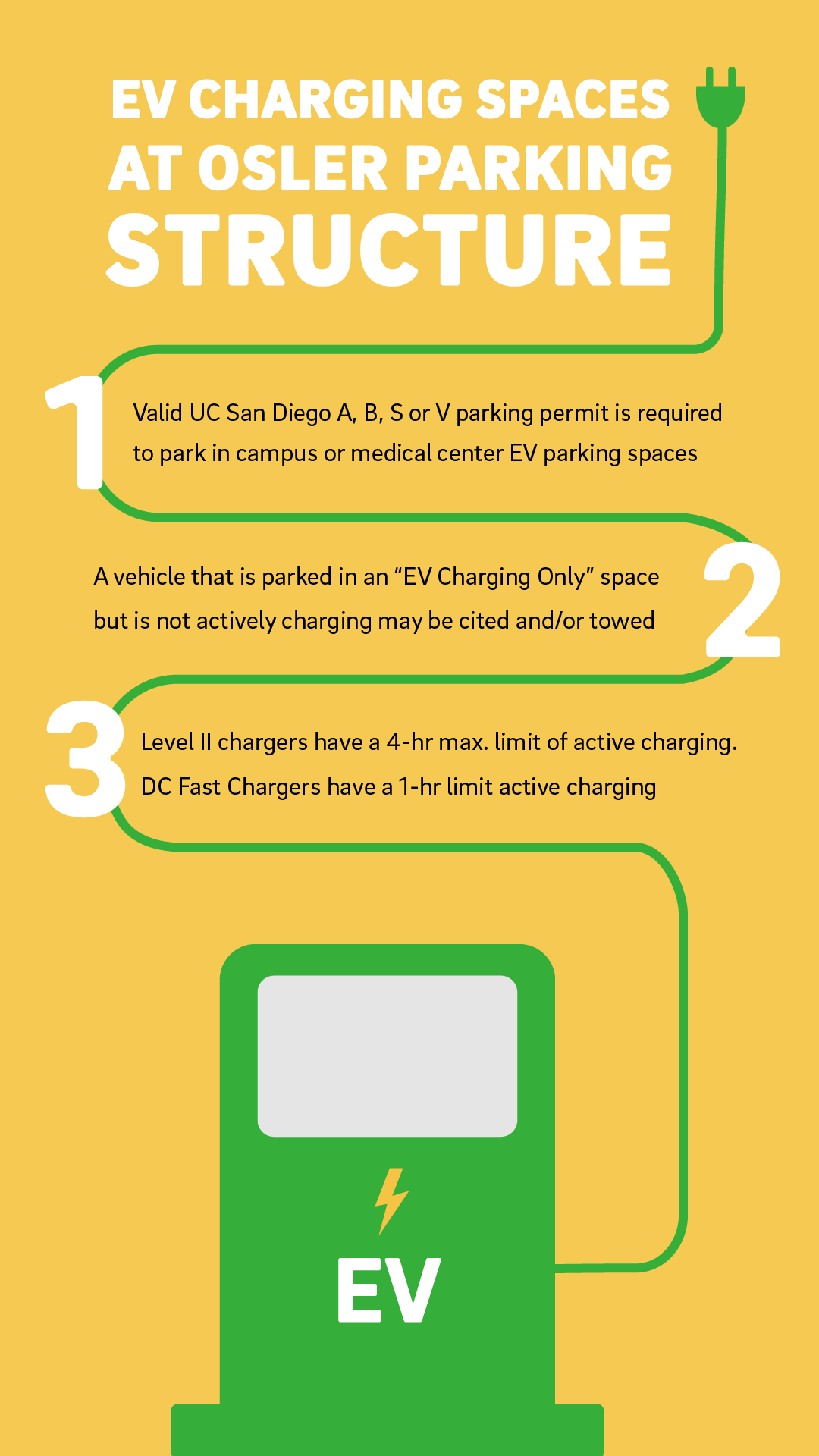 Myths vs. Facts / Tata Hall / and Grad Slam Bulletin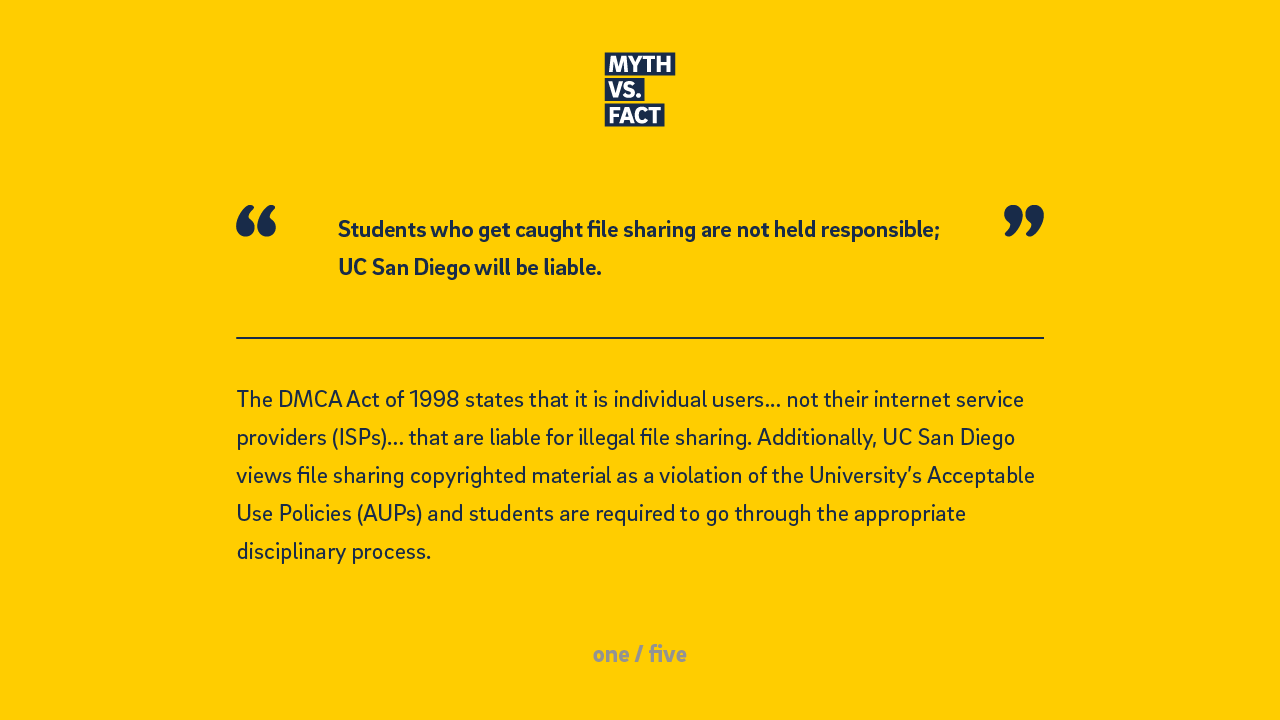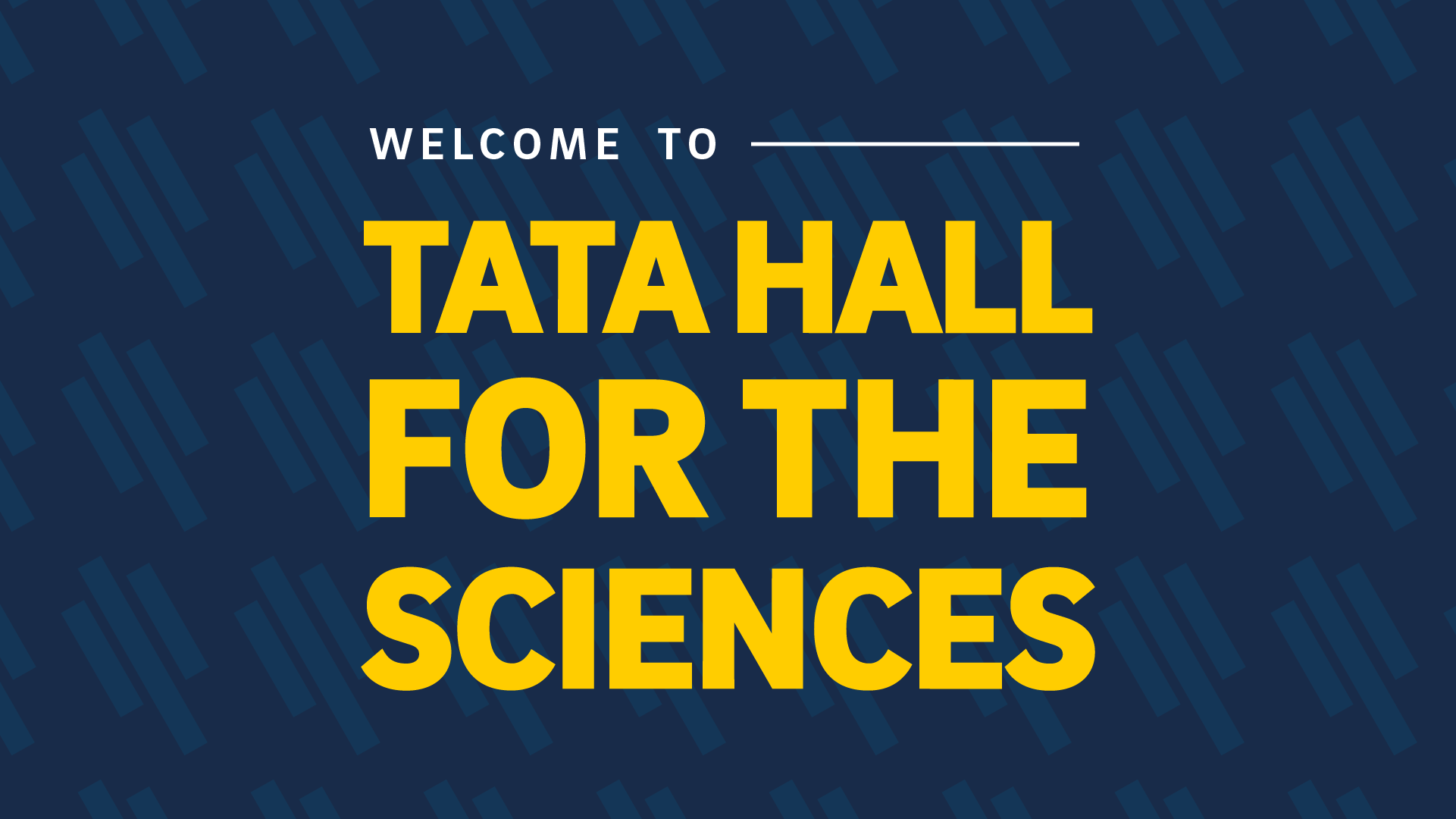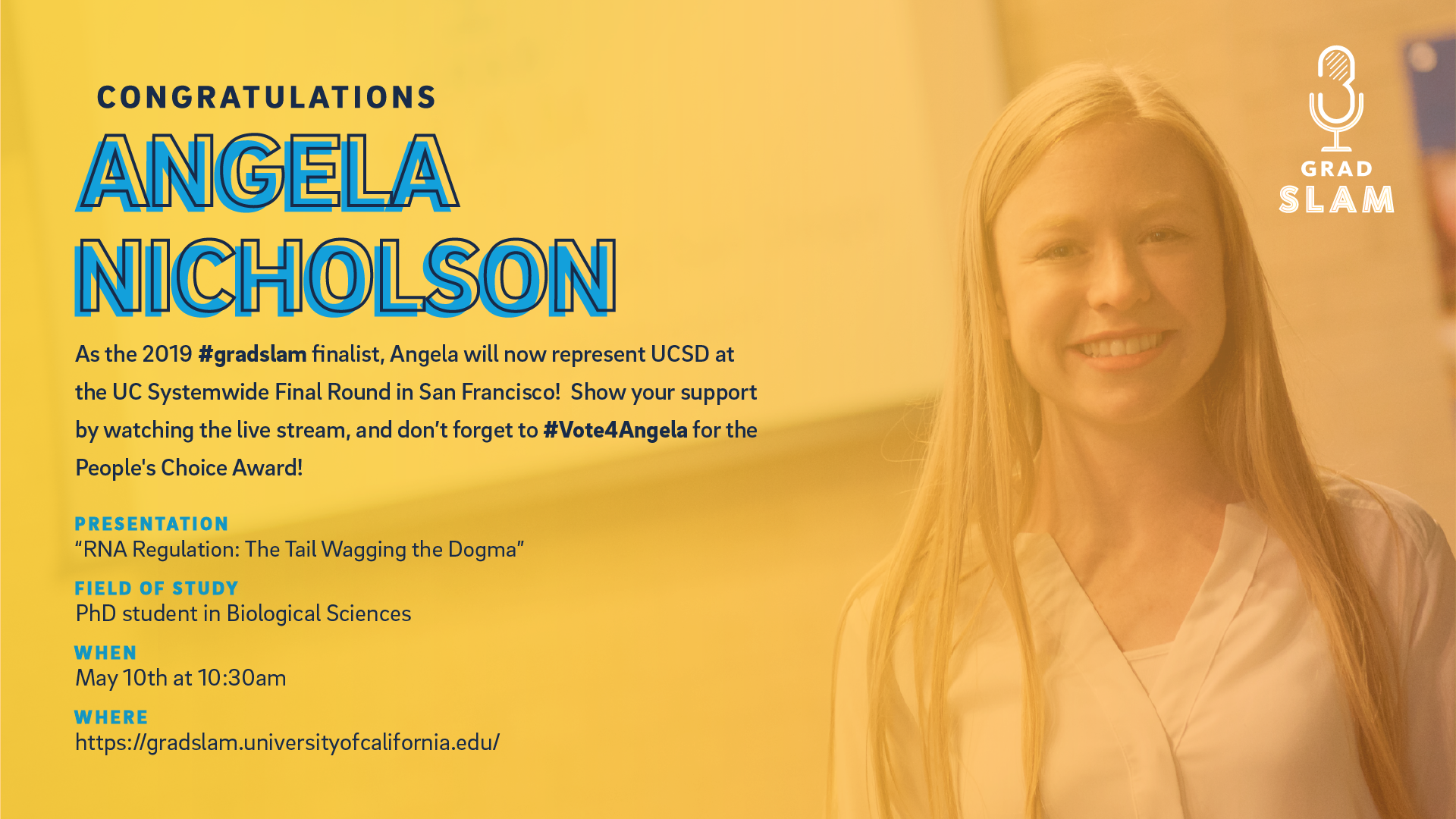 AP&M Digital Signage Channel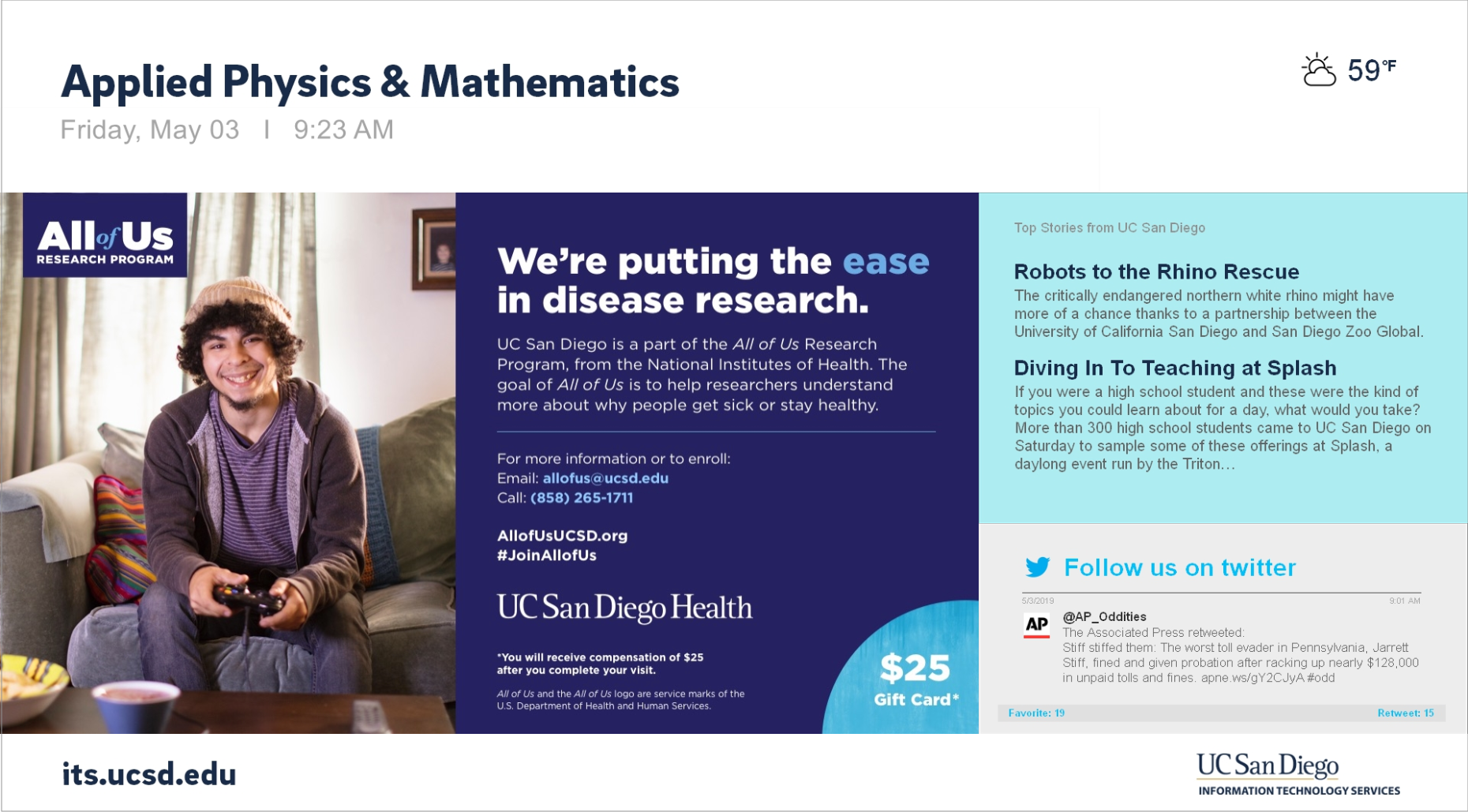 TPCS Triton Room Schedule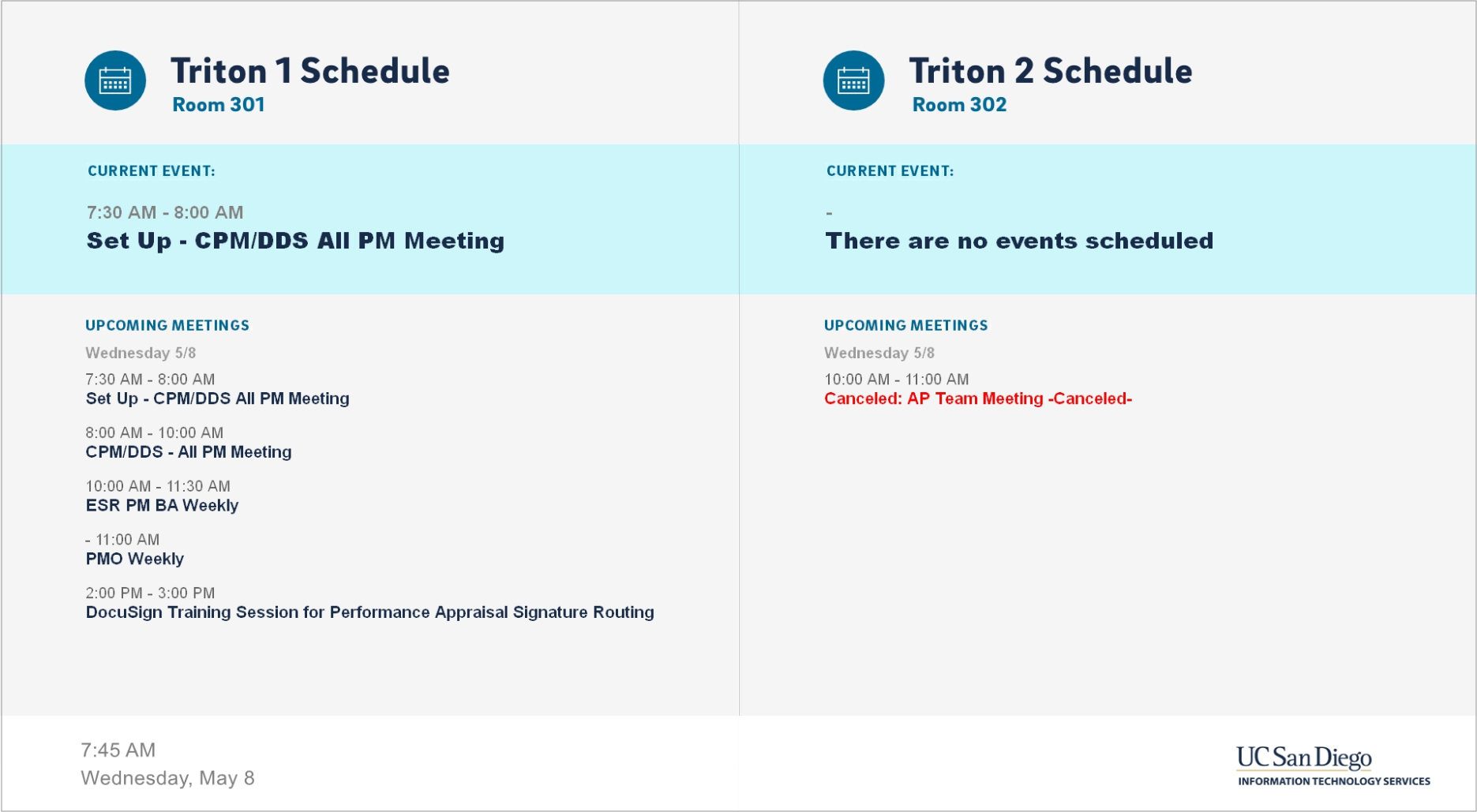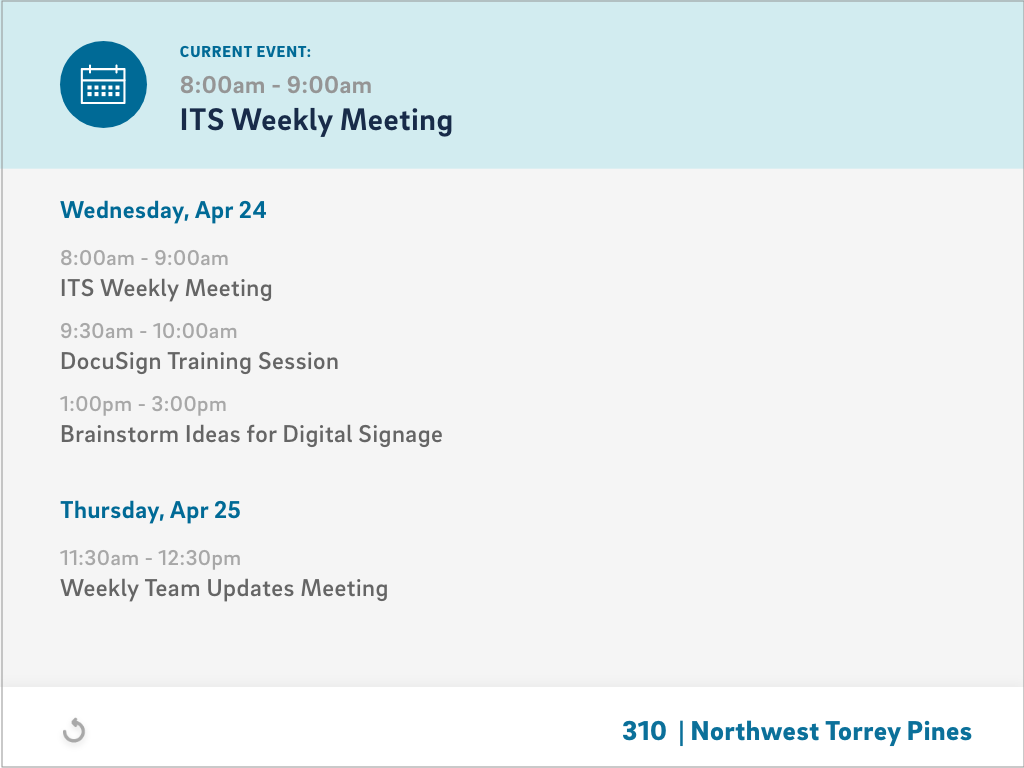 As a Carousel user, we recommend that you keep this reference material handy. It should help you make the most of your experience with Carousel.
Images on your digital signage screen are controlled by a content player that's installed near the screen. The content player is either a BrightSign unit or a Mac Mini with Windows software. The content player receives data directly from the Carousel server. Even if the content player temporarily loses its network connection, it will continue to play content stored locally.
When you log into Carousel and upload content, you send your materials directly to the Carousel server. The server automatically pushes content to your player. You can also think of the Carousel server as a "supervisor" who makes sure that all the content players are always displaying the correct visuals.
A channel refers to everything on a screen. It can be divided into multiple rectangles or zones. Each zone can have a number of bulletins (images, videos, dynamic data) that play in rotation. Default duration for static images is 10 seconds.
Here's how to upload a new image or video:
Step 1: To log in, go to https://carousel.ucsd.edu 
Step 2: Click on the "Continue to Frontdoor" Button (this is mainly the notifications page. Notice: if you dismiss them, Carousel will automatically lead you to the main Home page).
Step 3: Click on the "Carousel" link to go into the Main Menu (which is the Home page).
Step 4: On the top, make sure you are on the correct zone if you have more than one.
Step 5: Under New Bulletin, there are three options you can choose from:
(a) Bulletin Templates: create your content using a pre-designed template
(b) Uploaded Bulletins: upload your designs to the selected zone (this is the one that you will use the most if you prefer to use tools outside of Carousel to create your content)
     - Carousel 7 now supports drag-and-drop
     - Valid extensions: jpg, jpeg, gif, png, tiff, tif, mov, wmv, mp4, mpeg, avi, & zip
     - For best results videos should be compressed as MP4 files with a bit rate of about 1 to 3 Mbps.
(c) Dynamic Bulletins: these bulletins use external data sources and automatically generate up-to-date bulletins. We can help get dynamic bulletins on your channel.
Step 6: Follow the prompts to finish adding content.
To Manage Your Bulletins: Under the Main Menu, click on Bulletins to verify the upload or change bulletin order.
The "Active" filter shows all bulletins in the current rotation. The "Upcoming" filter shows bulletins that have been scheduled to play at another time.
The "Pencil" icon below each thumbnail will allow you to edit the settings of that specific bulletin.
And you are done! If you still have any questions, make sure to contact us and we will gladly help you out.
Below you can find standard information about Digital Signage pricing. Multiple possibilities are available depending on the hardware that it is right for your needs and budget.
Standard Digital Signage
Commercial Grade Indoor Display (46" to 70", 24/7 reliability, 3-year warranty)
• $1400 - $3000
Commercial Grade Kiosk (50" HD display, 24/7 reliability, 2 or 3-year warranty)
• $2000 for non-interactive kiosk to $10,000+ for high-bright interactive kiosk suitable for direct sunlight
Digital Signage Player
• $250 for basic HD player
• $500 - $800 for 4K video player or player for interactive system
Hardware Accessories (includes wall mount & cables)
• $300+
Digital Signage Engineering, PM, Basic Hardwire Network and Equipment Installation
• $700 and up (depending on complexity)
Digital signage license (REACH Media Network)
• $150/yr
New Project - Configuration, Training, Support, Maintenance
• $1000 -$1500 pro-rated (1st year)
      • $500/yr annual renewal
Electrical Work (eg. Power Relocation) to be performed by UCSD FM
• Costs vary on complexity of job
Digital Signage Content Creation (optional)
• $90/hr
*DETAILED ESTIMATE WILL BE PROVIDED
—————————————————————————————————————————————————
iPads for Room Scheduling (using EMS or Outlook Calendar data)
iPad wi-fi or iPad Pro wi-fi
• $300 and up
iPad Security Enclosure (to be mounted on most walls)
• about $150 depending on current models
iPad PoE Hardware
• $150 - $200
Digital signage license
• $150/yr
Carousel Configuration, Training, Support, Maintenance
• $550 -$900 pro-rated (1st year)
      • $450/yr annual renewal 
Digital Signage Engineering, PM, Basic Hardwire Network and Equipment Installation
• $TBD (depending on complexity)
*DETAILED ESTIMATE WILL BE PROVIDED

We are ready to help you with any questions regarding digital signage, pricing, or any other details. Don't hesitate to give us a call or a quick email!
Contact Alvin Angeles at (858) 246-0097 or email us at carouselhelp@ucsd.edu