How to Download and Print from the Data Warehouse
How to Download and Print from the Data Warehouse
Last Updated: November 2, 2021 4:49:40 PM PDT
Read about how to use a SQL Executer query to download and print data from the Data Warehouse into an Excel formatted file.
The instructions are valid for Internet Explorer 6.0 and above on a PC.
Enter your SQL statement.


Select the schema.
Under Output Options, click the drop-down box next to Send data on the list of choices.
Select the PC file option.
Choose the File Type Spreadsheet.
Click Run Query in the Database Login Parameters section.
A dialog box will appear, informing you that you are starting to download a file. You can choose one of three buttons appearing in the dialog box.
Open will launch Microsoft Office Excel to open with the data you requested.
Save  will allow you to save the output to a Microsoft Office Excel worksheet.
Cancel will close the dialog box.
Click on the Save to save the file.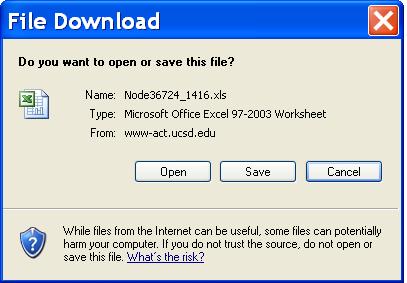 Browse the file location where you want to save the file and enter the file name.
When the information is entered, click Save.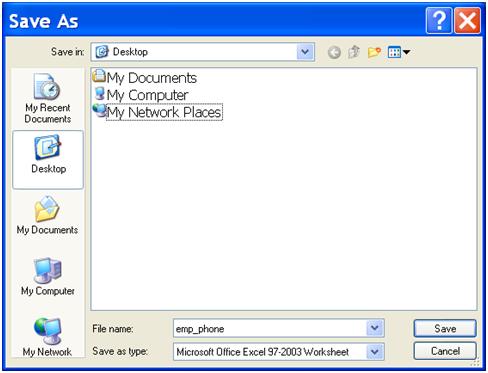 Either use Print Options in the Excel file or click the printer icon at the top of the page.