Signature Events & Community Gatherings
Signature Events & Community Gatherings
Last Updated: June 13, 2022 5:50:36 PM PDT

Learn more about the Signature Events & Community Gatherings at BSA.
General Body Meetings (GBM) are held on a quarterly basis during the academic year. All are welcome to attend GBM meetings as they are an opportunity for BSA members, friends, perspective members, and the UC San Diego community to join together, discuss how BSA can support individual and campus needs, and hear updates on BSA Executive Board priorities. The time and place of all regular scheduled meetings are established annually. Meeting dates and locations are subject to change and/or cancellation due to unforeseen circumstances.
The world and the workplace are changing on a daily basis. We believe that higher education must keep pace, which is why we have the annual event (space).  Higher education must reinvent itself through robust conversations that deepens our understanding of the political landscape and its impact on the Black community.
The Presidents' Day Forum is a signature event held annually during Black History Month (February) as an opportunity to engage in critical dialogue with insightful panelists on the U.S. Presidency and current political climate.  The session includes an open Q&A segment.
The Annual Juneteenth Celebration and Black Excellence Awards is BSA signature event where we celebrate and explore our rich Black history and culture.  Juneteenth commemorates the end of slavery across the nation and is often celebrated in African American communities with storytelling, special recipes and fellowship. During the UC San Diego celebration, we will explore what the Juneteenth holiday means for Americans, celebrate Black excellence, and explore ways in which all communities can observe, reflect, and educate in commemoration.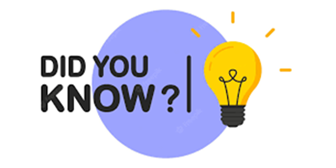 June 19th marks a pivotal event in our country's history.
While the Emancipation Proclamation became official on January 1, 1863, many enslaved Africans lived in states where slavery continued or where they did not know that they were free. On June 19, 1865, Union Major General Gordon Granger informed more than 250,000 slaves in Texas that they were free. The now annual celebration of Juneteenth began a year later on June 19, 1866.
Also known as "Freedom Day," "Emancipation Day" or "Jubilee," Juneteenth is one of our country's oldest celebrations of the abolition of slavery, but not every American is familiar with the observance. This year, we are hopeful that more members of our UC San Diego Triton community will take the opportunity to learn more about Juneteenth and explore the history and meaning of this annual event. President Biden declared Juneteenth a federal holiday in 2021 and it was subsequently added as a UC observed holiday by President Drake in the same year.
Discover more about the history of Juneteenth and African American cultural traditions with a summer reading list curated by the National Museum of African American History and Culture.