Billing Options for Triton Print & Digital Media Equipment
Billing Options for Triton Print & Digital Media Equipment
Last Updated: October 14, 2022 3:38:26 PM PDT
If you are responsible for arranging an agreement with Triton Print & Digital Media to have a multifunctional device in your department, read the options below to select a billing method that works best for you.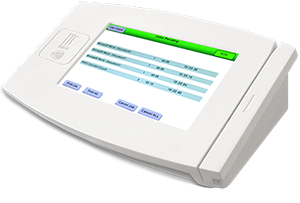 Card readers provide real-time user informationand require the card holder to enter the OFC COA to include the Project Number – Task Number – Funding Source, if applicable, also known as POETAF. Dashes are required and you must enter the entire number unless it is all zeros. Triton Print & Digital Media can install a networked copy-control device or card reader, on most black and white multifunctional machines. Please note that the following equipment and features are not compatible with a card reader:

Full-color copiers and multifunctional devices
Desktop copiers and multifunctional devices
Faxing (internet or walkup)

Triton Print & Digital Media charges a one-time installation fee and a small monthly amount for telecommunications support. Installation can take anywhere from two to four weeks.

For more information about copy card options, see Using a Card Reader.
Get details about:
The card reader system provides significant advantages in versatility, timely access modifications, and detailed billing records.

Card modifications, with proper authorization, can be processed the same day as requested. (Requests received by 2 p.m. are processed by 8 a.m. the following day.) All other billing types can be updated only monthly.
Triton Print & Digital Media statements indicate each card holder's name, machine number, number of copies, and total charge for easy reconciliation and accountability.
You can prevent unauthorized or unwanted use of your OFC COA.
By swiping a card and entering an approved OFC COA to include only Project Number – Task Number – Funding Source, if applicable, you can use any Triton Print & Digital Media machine equipped with a card reader.
Departments with most color and black and white multifunctional machines can choose to use an internal accounting application at no additional charge. The key operator or IT department can configure internal accounting to provide security for any, or all walkup and/or network applications. Departments can require only a login name for each user or a login name and password, depending on the security level required.
Internal accounting provides the following functionality:
Allow only authorized persons to use the machine
Perform online updates that are effective immediately
Group users by department, if required
Track who used the machine and what features they used
Set limits for each user and application, if required
Generate reports that can be viewed, exported, and cleared as needed
Triton Print & Digital Media does not bill from this accounting application; Total Meter billing is used. However, with internal accounting, departments can perform their own internal billing, if required.
This application is available on all new multifunctional machines, including desktops and color machines. It allows use of all machine features while providing security for machines located in unsecured locations, which results in cost and space savings.
All copies made from your machine are charged to one or more COA's that include Project No. - Task No. - Funding Source No. When there are multiple COA's, Triton Print & Digital Media charges according to the percentages stated in your department's agreement with Triton Print & Digital Media.