Upgrade
The UC Learning Center was upgraded to version 19.2 on Sunday, July 14, 2019. Please see the Benefits section below for more information about the upgrade.
Scheduled Maintenance
There are no scheduled maintenance updates at this time.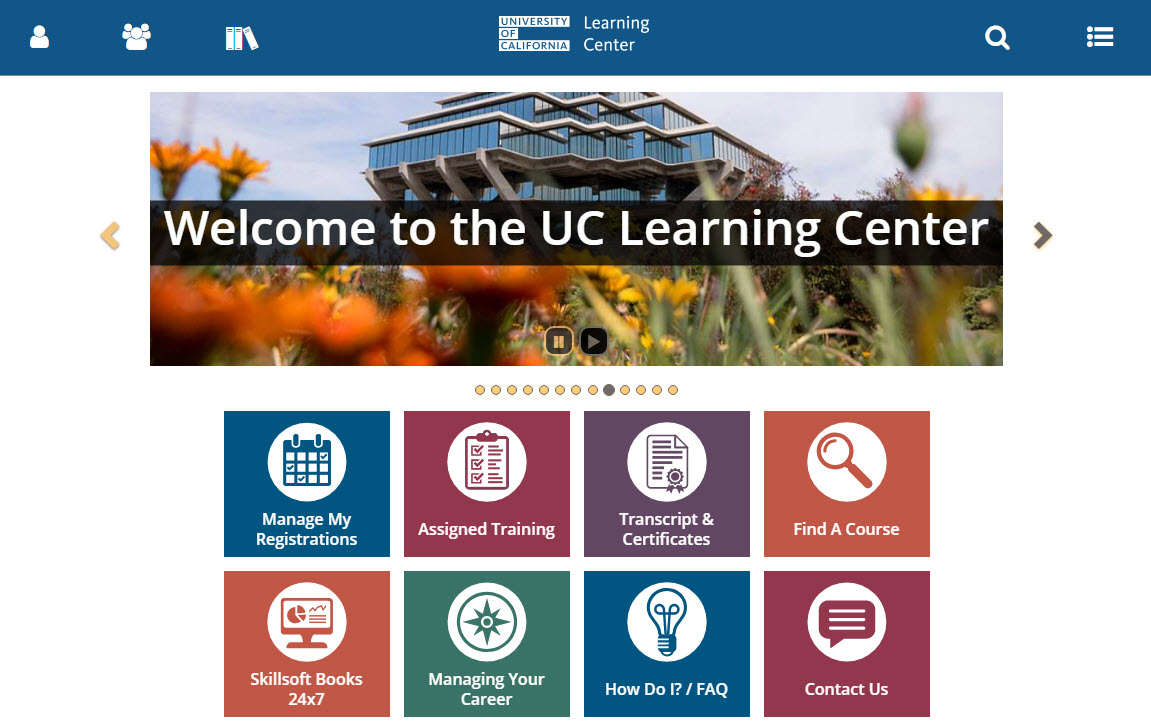 About the upgrade
The UC Learning Center has been upgraded to version 19.2! Log in to the UC Learning Center at https://uclearning.ucsd.edu using your Single Sign-On credentials to access the enhanced platform.
Benefits
The upgrade features a number of enhancements to our current site. Some highlights include:
The default view for registering for upcoming classes will now show the next five offerings, including those with a waitlist. The option to view all upcoming offerings is still available.
The default view on the Manager Dashboard will show incomplete assignments, including "in progress," "overdue," and "expired" assignments.
Help Resources
While the interface and navigation of the upgraded UC Learning Center remains the same, there are some enhanced features. The resources listed below will help to navigate UC Learning.