Mandatory Harassment Prevention Training
Last Updated: October 19, 2023 3:04:08 PM PDT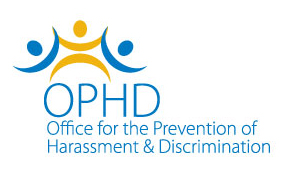 Learn about state-mandated harassment prevention training for all UC San Diego employees.
Supervisor training
Supervisors, including all academic appointees, must complete 2 hours of harassment prevention training every 2 years. New supervisors at the University of California must complete 2 hours of training within 3 months of assuming supervisory responsibilities. This requirement is based on Assembly Bill 1825, which became law on Jan. 1, 2005.
Supervisors who need to fulfill the state requirement can access the online training program available for supervisors. Those who have not satisfied the training requirement will receive an e-mail with a personalized link to the program. You can take the 2-hour course from any computer with access to the Internet, and you can stop and restart at any time. The program also keeps track of who has completed the course. For assistance with the online program, contact HR through the Employee Center for assistance. For questions about the content of the training or whether you are required to take it, contact ophd@ucsd.edu.
For more information, see details about the Office for the Prevention of Harassment & Discrimination (OPHD) or visit the OPHD website for frequently asked questions about the training requirement, including information about the online program and classroom training registration.
Non-Supervisory training
Effective January 1, 2016, all non-supervisory employees, including student employees, are required to complete mandatory annual harassment prevention training. The program is an online video-based training that takes approximately one hour to complete through UC Learning Center (login required).
Departments wishing to provide instructor-led programs to satisfy this requirement for their nonsupervisory employees may contact OPHD for more information.
Note: This training is intended only for non-supervisory employees and does not meet the AB1825 Supervisory Requirement.
For additional information:
Staff, contact
OPHD
, (858) 534-8298.
Medical Center employees, contact
http://hhr.ucsd.edu
.