Staff Service Awards Program
Last Updated: August 21, 2023 9:22:29 AM PDT
Learn about the Staff Service Awards Program, who is eligible, and how departments request Service Pins.
Staff Service Awards Ceremonies are held annually in the Fall, honoring staff employees who have celebrated an eligible service milestone of 10, 15, 20, 25, 30, 35, 40, 45 or 50 years of service.
Fall 2022 Ceremony (recording)
Fall 2023 Ceremony
The next Staff Service Awards Ceremony will be on Thursday, November 30, 2023, 3:00-4:00 p.m. in the Price Center Ballroom East and live-streamed - more details to come. This ceremony will honor staff who have celebrated an eligible service milestone of 10, 15, 20, 25, 30, 35, 40, 45 or 50 years of service between July 1, 2022 and June 30, 2023. 
Eligibility
Staff employees are invited to attend a service award event when they have achieved 10 or more years of service, at 5-year intervals (10, 15, 20, and more). Departments are responsible for submitting eligible employees' names and other required information at the time that it is requested; for any questions regarding this process, please contact the Employee Programs and Recognition team, (858) 822-2633.
Staff must be active in a career or contract position at the time of the event.
Organizational areas participating in the Staff Service Awards Program include:
Chancellor's Office
Academic Affairs
Advancement
Equity, Diversity and Inclusion
Marine Sciences
Research
Resource Management and Planning
Student Affairs
Vice Chancellor/Chief Financial Officer
Honoree Accessories
If you have 10 years of service or more, feel free to use the below accessories at any time, and especially around the time of the Staff Service Awards Ceremonies that we hold twice a year in the Spring and Fall.
e-Signature Promotional Highlights
Example eSignature

Zoom Promotional Backgrounds
Example Zoom Background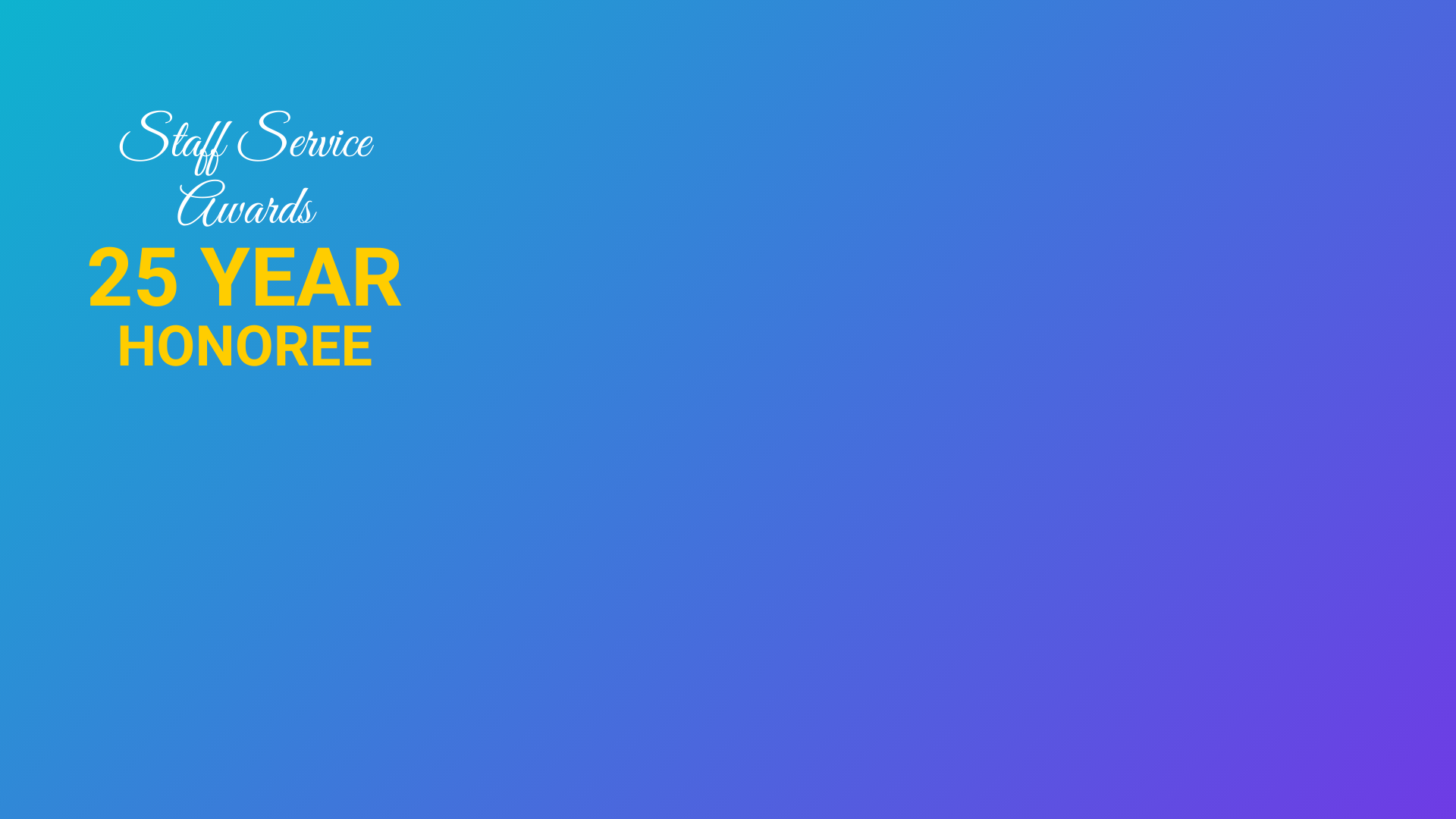 Past Ceremonies
Watch the prior Spring 2022 Staff Service Awards ceremony here!
Watch the prior Fall 2021 Staff Service Awards Ceremony here!
Service Credit Pin Program
Effective 2011-12, the Service Credit Pin Program and Staff Service Awards Program merged into one program. To find out how to request a service award for staff with 10 or more years of service, see How to Request a Service Credit Award.
Health Sciences
For Health employees, see our knowledge base article on Service Credit or contact the Health HR Solutions team at (619) 543-3200.