How to Apply for Educational Discounts and Funds
Last Updated: January 3, 2022 11:42:06 AM PST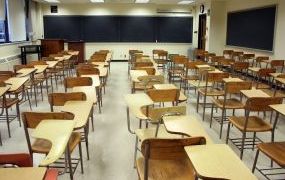 Learn about ways to apply for educational discounts, and sources of funding, for professional development.
UC San Diego employees may be eligible for a variety of educational discounts, and funding for professional development. Examples include reduced-fee enrollment, discounts on courses, and sources of funds. In some cases, employees may also be able to arrange time off or an alternative work schedule to attend classes.
To see the variety of educational discounts and funding for professional development, please visit Professional Development Discounts and Funds.
Campus employees are required to use the

Educational Benefits

system when requesting to use one of these eligible discounts, because it automatically notifies those offices upon final approval:
The Educational Benefits system will also help you expedite the approval process when using departmental funds for training other than the three mentioned above, but is not required under these circumstances
You can also use the Educational Benefits system to request time off to attend class(es), if needed
When using the Educational Benefits system, please refer to these tips: 
Log in to the Educational Benefits system (SSO or AD required)
Choose the type of class that you will take - there are five options:

"Extended Studies Course" is a UC San Diego Extension class
"UCSD Undergraduate/Graduate Course via Concurrent Enrollment" is for when you are already an enrolled UC San Diego student and working toward a degree
"UCSD Undergraduate/Graduate Course using Employee Discount" for the Employee-Student Program
"Summer Session Course" is for UC San Diego Summer Session classes
"Other" is UC San Diego graduate classes that do not accept the Employee-Student discount, and all external classes 

Indicate whether department funds or time will be used (check all that apply)
Complete all the required fields in the form that corresponds to your choice in step 1


When filling out information about the supervisor, department head, and any additional approvers, please make sure that all information is entered correctly
Errors in spelling or email addresses cannot be corrected once your request has been submitted as in Tip 5 below

Use the Save/Send button to begin the approval process


Note: you will not be able to update the information once it is submitted, so please be sure to double check that all information is entered correctly
What happens after you click the Send button:
Your supervisor and department head will automatically be notified by email for their approval.
When all approvals have been obtained, the request will be automatically emailed to the appropriate campus office (Extension, Registrar, or Summer Session), who will contact you (the applicant) directly.
If expenses will be paid via immediate reimbursement or reimbursement upon successful completion, an email will be sent to Disbursements confirming the approval.
Departments need to process the reimbursement payment through Concur, referencing the Educational Benefits Request Number in the Business Purpose/Additional Information field or the Comment field.
Follow these steps:
Visit the Health HR website's Education Benefits page. Scroll to the bottom to access the Training Justification and Anticipate Cost (TJAC) form.

Complete the TJAC form and request signature approval from your supervisor and department head.

Once you have completed and received signature approvals from your supervisor and department head, log into the Health HR website and submit a

 

Learning & Development online request form.  Be sure to select "Submit an education benefits request (TJAC)" option from the drop down menu and upload your completed TJAC form.
The final outcome (e.g., approval) will be emailed to you within a few business days.
Follow these steps:
Print and complete the Training Approval for Other U.C. Campuses form (PDF).
Request signature approval from your supervisor and department head.
Submit your form:
Your approval will be sent via email, or you can arrange to pick up your approved form in person.
For more details on educational benefits, check the following resources: