Securing Personal Information: Don't Put Others at Risk
Securing Personal Information: Don't Put Others at Risk
Last Updated: September 24, 2021 12:16:34 PM PDT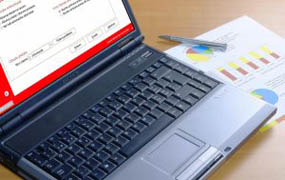 Find out about UCSD policies on storing and securing personal-information data and computing devices such as laptops.
Background: Security breaches at businesses and universities, including thefts of devices such as laptops containing personal information, have exposed thousands of people to potential identity theft.
Your job at UCSD may give you responsibility for processes involving access to personal information or sensitive data, including:
Social Security numbers
Birth dates
Home phone numbers
Home addresses
Home email addresses
Location of assets
Credit cards
Federal and state law, as well as UC policy and UCSD policy, govern the use and protection of these types of personal information. All members of the UCSD community are responsible to respect and protect private personal information under their control, whether electronic (e.g. e-mail) or hard copy.
If you use and/or store private information as described above, examine your businesses processes to ensure that the retrieval of private information on portable devices is absolutely necessary for such processes. Never store sensitive data on a laptop, mobile, or other portable device.
If you are using the UCSD network or have UCSD-related data on your laptop or other portable devices, you are responsible for its safekeeping. Take extra precautions to physically secure such devices to ensure they are not taken by unauthorized people.
Understand the laws
Sensitive data is any data that is regulated by law or limited by contractual agreements between the University and other business partners.

Resources
Protecting personal information
Device and data security
General computing guidelines