How's Our Wi-Fi?
Last Updated: March 7, 2023 10:21:51 AM PST
We want to hear about your experience with Wi-Fi on campus!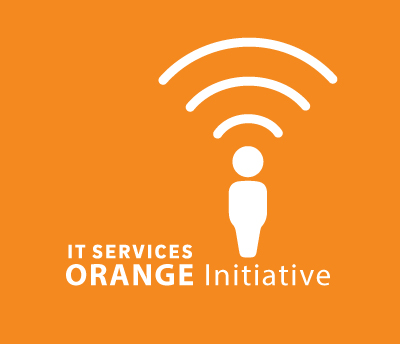 Quality Wi-Fi on campus has become essential to our daily activities. When there are issues with Wi-Fi on campus, the success of our community and the university as a whole is affected. One of our main goals at IT Services is, among many things, to support our community and its continued success. That is why IT Services launched the "How's Our Wi-Fi?" campaign. 
Part of the Orange Initiative, this campaign is a concerted effort to ensure we at IT Services fully understand your experience using our wireless network across campus. This campaign is designed to facilitate and grow a positive dialogue between our department and the community we so proudly serve. 

Our first campaign asks "How's Our Wi-Fi?" We aim to give a clearer voice to your experience with campus Wi-Fi and provide more transparency to the work we are doing to improve our network. Over the course of 2020, we will be promoting our work on the campus wireless network and providing more opportunities for two-way communication. 

Keep an eye out for our Campus Tech Ambassadors! Dressed in highly visible orange campaign shirts, these dedicated student staff members of the Service Desk, as well as staff from other IT Services units are being deployed around campus to help. Ask our Campus Tech Ambassadors questions. Find out Wi-Fi updates. Get help. We're here for you!