Sway
Last Updated: June 9, 2017 2:12:44 PM PDT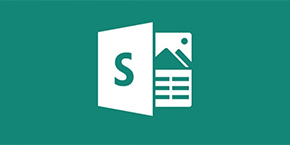 Learn about Sway, a cloud-based way to present your ideas.
Introducing Sway
Sway is a new browser-based application for presenting ideas. UC San Diego employees have access to Sway through OneDrive.
A 'Sway' is a presentation made from 'cards.' You can sort these cards for easy reorganization of content. Cards can contain headers, text and media. Media content can be added from your own device or you can embed content from a number of online resources, including:
OneDrive (Word, Excel, PowerPoint, and PDF documents)
Flickr
Google Maps
Vimeo
Vine
YouTube
See Microsoft's Sway support page for an up-to-date list of supported sites.
You can invite others to collaborate on the presentation or simply share your finished Sway with a link.
Getting started
Under My apps, choose Sway.
Choose Create New or Import to start a presentation.
More details
Need help? Contact your departmental technical support or the
ITS Service Desk
, (858) 246-4357 or ext. 6-HELP.