DocuSign: Envelopes
Last Updated: October 12, 2016 6:21:46 AM PDT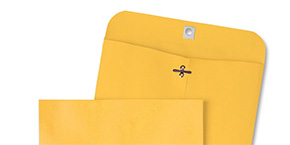 Learn about envelopes in DocuSign.
A DocuSign envelope is a container used to send one or more documents for signature. Start a new envelope before trying to upload a document.
Envelopes can contain multiple documents and be sent to an individual or several recipients. With multiple recipients, a routing order can be created to direct the envelope through a specified workflow.
Each recipient must be given a recipient action. At least one recipient must have the Sign or Acknowledge receipt action.
Any information that you want to include that is not part of the document to be signed should be included in an envelope message.