UC San Diego Visual Arts Group
Last Updated: August 31, 2022 9:29:05 PM PDT
Diversity through artistry... the other side of UC San Diego

Join our group
Subscribe to our mailing list to receive announcements about upcoming events, meetings, and artist opportunities. Go to the Visartsgroup-l Mailing List and click 'Ask to join group'.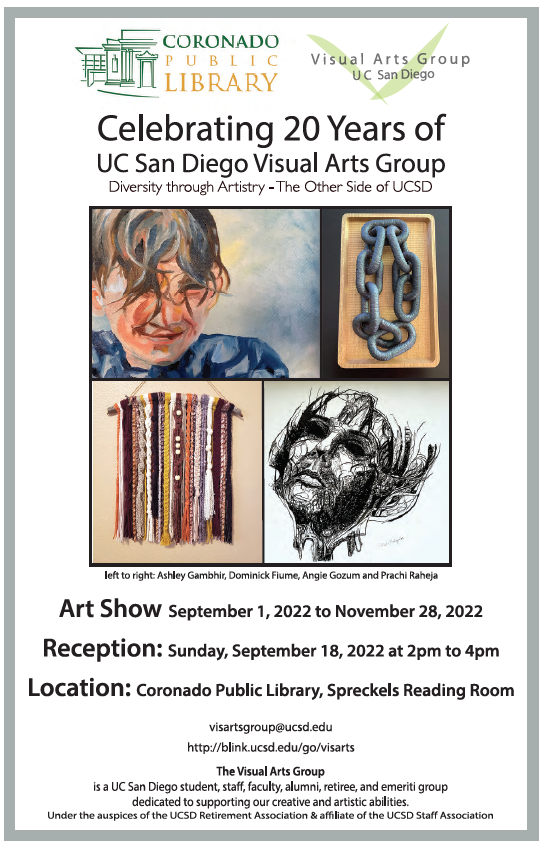 Virtual Art Show 2022
The 2022 Virtual Art Show is now live and will be available for viewing until June 30, 2022.
About Us
The Visual Arts Group is a UC San Diego Staff Association affiliate group dedicated to supporting the creative and artistic abilities of students, staff, faculty, alumni, retirees, and emeriti.
The Visual Arts Group:
Supports diversity through creativity by encouraging the artistic endeavors of the UC San Diego community
Creates a safe environment for experienced and emerging artists to share their artistic creations
Enables the UC San Diego community to exhibit their artwork at campus venues 
Brings together artists and art enthusiasts to share in the mutual enjoyment of creative expression