Veteran Awards
Last Updated: June 2, 2023 10:34:05 AM PDT
UC San Diego Veterans Recognition
Recognizing the UC San Diego Veterans for Extraordinary Community work
Student Veteran of the Year 2022
Staff Veteran of the Year 2022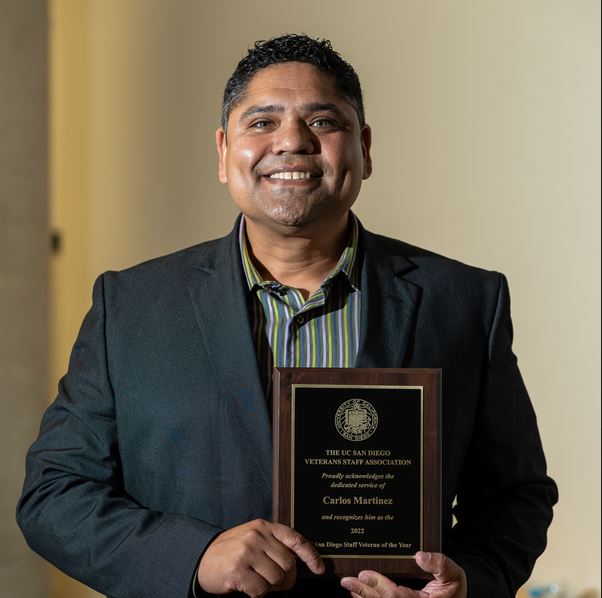 Please join the Veterans Staff Association in congratulating Carlos Martinez as UC San Diego's Veteran of the Year!
Carlos is a Marine Corps veteran and currently works at UC San Diego as an IT Support manager.
Thanks to all our association members who voted. Thank you, Hillary and Carlos, for all you do for our Veteran community! And we would like to also thank all the veterans for their service!