Continuous Innovation in Higher Education Forum
Continuous Innovation in Higher Education Forum
Last Updated: July 18, 2019 2:46:09 PM PDT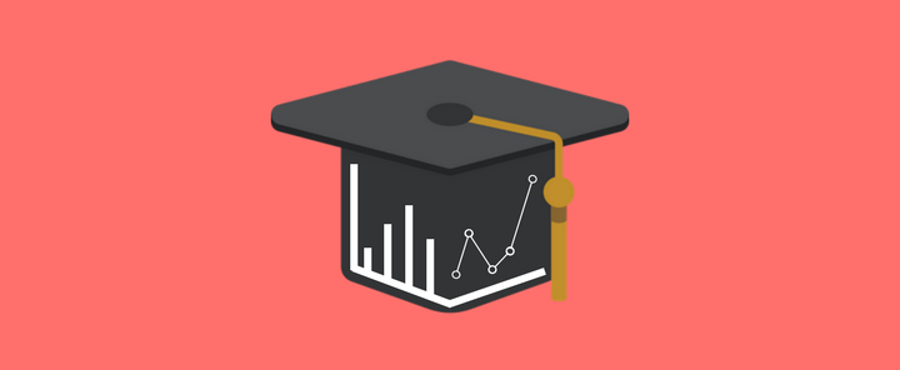 Join us for an exciting and informative day dedicated to Process Innovation at Colleges and Universities!
Continuous Innovation in Higher Education Forum

Who Should Attend? This event is designed specifically for university innovation leaders; those working on process innovation programs and projects, those who measure and assess performance and culture, and those that want to create positive change and impact at their college or university.   
When? TBD 2020
Where? TBD
Forum details
You will come away feeling energized, armed with insights, and deeper connections!
This forum will be highly interactive and include:
Multi-university presentations
Break-out workshops
Poster session
Networking opportunities
Innovation management experts from Hype Innovation
Innovation topics we will explore include:
Lean Six Sigma Process Improvement
Crowdsourcing: building a successful program on your campus
Surveys: from data to action!
Forum agenda
8:30 a.m. – 9:00 a.m. Registration at The Great Hall located in the International House
9:00 a.m. – 9:15 a.m. Welcome to the Continuous Innovation in Higher Education Forum by Bob Neuhard, UC San Diego
9:15 a.m. – 10:00 a.m. Keynote Speaker—Colin Nelson, Hype Innovation
Universities are highly complex eco-systems of interconnected people within the even more complex eco-system of society. How can we harness the collective intelligence of this incredible resource? Online Collective Intelligence programs have become increasingly common in the commercial sector; hear how they can be applied to help us innovate within higher education. Through examples from around the world, Colin will share insights on what makes these programs work, and how any organization can start to harness its own Collective Intelligence.
10:00 a.m. – 10:15 a.m. Break
10:15 a.m. – 11:15 a.m. Jason Kalivas, "Acting Up: From Survey Data to Measurable Improvement" University of Washington
In 2017, the University of Washington launched a customer satisfaction survey unique in size and scope. 3 campuses, 7 key questions, 26 core units, and 94 services… But, the real challenge was keeping the results out of a drawer. Come walk through a case study of changes at the University of Washington and learn the tips, tricks, and hacks that turned our data into action, and our action into results!
11:15 a.m. – 12:00 p.m.  Katy Rees and Jennifer Williams, "Culture Matters" CSU San Marcos
The 21st-century workforce looks very different than in prior decades – there are multiple generations working together, enhanced understandings of diversity, and changing needs of employees and teams. Workplace culture must be built with intentionality, aligned and measured for progress, as well as remain a top organizational priority, as culture happens and has the power to make or break an organization's success. Join us to learn why culture matters and how to intentionally design a culture to propel your organization forward.
12:00 p.m. – 1:00 p.m. Networking lunch / Poster Session
1:00 p.m. – 2:00 p.m. Mojgan Amini and Lynn Underwood, "UC San Diego's Process Palooza: LEANing Toward Success", UC San Diego
Fun and particle physics might not be the first things that come to mind when you talk about process improvement and Lean Six Sigma (LSS). However, at UC San Diego it is, thanks to Process Palooza. A day-long conference and competition, Process Palooza showcased process improvement in action using LSS.  Come learn how Process Palooza competitors raced against the clock using LSS to improve real business processes.  And what about particle physics? Find out how we broke down barriers to collaboration, engaged communities of practice, brought campus leaders onboard and built meaningful partnerships.
2:00 p.m. – 2:15 p.m. Break
2:15 p.m. – 4:15 p.m. Workshops: Two 1-Hour sessions (participants will switch workshops at 3:15)
Melani Roberson UC San Diego, Crowdsourcing as a Tool for Innovation
Brad Sollenberger, UC San Diego, Lean Six Sigma Applications and Frequently Overlooked Tools for University Effectiveness
4:30 p.m. Forum Close, Bob Neuhard, UC San Diego
Pre-Forum welcome reception
In preparation for the forum, and as a special invitation to our colleagues at other Universities, we will be hosting a pre-forum Welcome Reception at the Estancia La Jolla Hotel & Spa at the Mustangs & Burros outdoor restaurant at 5:00 p.m. Drinks and light appetizers will be served. This is a great opportunity to get to know some people before the forum even starts, in a fun and relaxed environment!
Please RSVP if you would like to attend the welcome reception on February 7, 2018 at 5:00 p.m.
Forum registration is now closed


Hotel accommodations
Special Event Rate: hotel $229/night, parking $15/night
Note: You must call and reference the "UCSD corporate rate," in order to receive this special event rate. You cannot book online and receive this rate.
Alternate hotel accommodations:
If you choose to stay at one of the alternate hotel accommodations, we strongly recommend asking about availability and frequency of shuttles to campus, and if they will drop you off near the Great Hall at the International House.
Parking
If you are staying at the Estancia La Jolla Resort & Spa, the event is located directly across North Torrey Pines Road at The Great Hall in The International House (see map).
If you are not staying at the Estancia and will be commuting to campus on the day of the event, please be aware that visitor parking is extremely limited. Visitors may park in the Pangea Parking Lot, Hopkins Parking Garage, or Lots P303, P302, or P208. Please park in a space marked "Visitor" and purchase an all-day permit at the Visitor Parking Pay Stations. The fee is $20.00 and the permit must be displayed in your vehicle's front window.
If you are unable to locate visitor parking the day of the event, you will need to use off-street parking. 
UC Campus visitor parking information (for guests from other UC campuses only):
Under the systemwide parking reciprocity policy, if you are visiting from another UC campus, and have a faculty or staff parking permit, you may receive complimentary parking privileges for up to 5 days. However, UC San Diego requires that you obtain your complimentary visitor pass by visiting one of our parking offices and present your Campus ID and valid campus parking permit. Details on where to find the parking offices can be found at the Parking and Transportation page. Please be sure to display your complimentary parking permit on the day of the forum if you intend to park on campus.