How to Use UC San Diego's Link Shortener
Last Updated: March 11, 2021 3:45:58 PM PST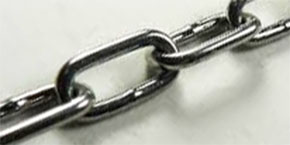 Learn how to shorten your UC San Diego links with the link shortener.
About the link shortener
You can use the link shortener (SSO login) to shorten and share links to UC San Diego web pages that end with:
ucsd.edu
ucsandiegobookstore.com
universityofcalifornia.edu
uchealth.edu
ucop.edu
ucsdcloud-my.sharepoint.com
ucsdcloud.sharepoint.com
drive.google.com
docs.google.com
outlook.office365.com
uchealth.service-now.com
ucsd-apps.kuali.co
The link shortener is powered by bitly and will generate a consistent link in the form go.ucsd.edu/xxx. If you forget or lose the shortened URL you created, you can simply enter the original URL into the link shortener to get the same go.ucsd.edu short link.
Shorten
Use your browser to navigate to the UC San Diego web page that you want to shorten.

Copy the URL of the page. Example: http://blink.ucsd.edu/instructors/resources/academic/index.html
Go to the link shortener at shortlink.ucsd.edu (SSO login required).
Paste the URL into the field and click Shorten.
The link shortener will generate a go.ucsd.edu link. Example: http://go.ucsd.edu/1L0qo1U
If you see the message: Invalid URL. Only UCSD domains are allowed, check to make sure you are using one of the accepted UCSD domains. If you are using a UC San Diego page that you think should be accepted, contact Workplace Technology Services.
Share
Copy the shortened link and test it in your own browser before sharing it. If the link does not lead to the page you expect, try shortening the link again, taking care that there are no extra spaces at the end of the URL.
Paste the shortened link in your email or document and share with your colleagues or customers.
Customization
Customized short URLs are not available through go.ucsd.edu. If you need a customized short URL or "friendly link," you can request one through Workplace Technology Services (Example: http://blink.ucsd.edu/go/academiccalendars).