Images below show (1) Camp Matthews boundaries in 1953 and (2) an overlay of the Formerly Used Defense Site (FUDS) area on a 2005 aerial map of UCSD.
Read more about the Camp Matthews FUDS area on campus, and what to do if you encounter or suspect the presence of unexploded military ordnance or debris.
Image 1: Aerial view of Camp Calvin B. Matthews*, 1953, with current UCSD landmarks indicated for reference.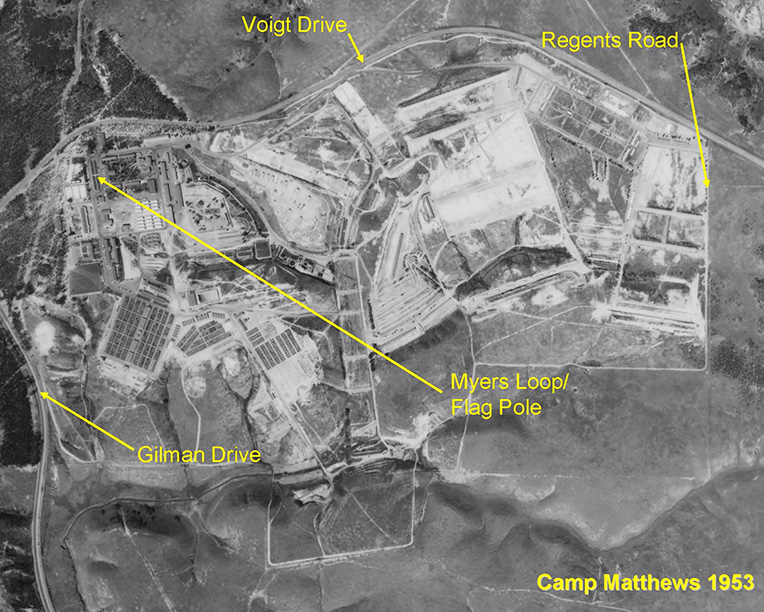 Image 2: Camp Matthews FUDS area, approximately 400 acres, overlaid on an aerial map of UCSD in 2005.*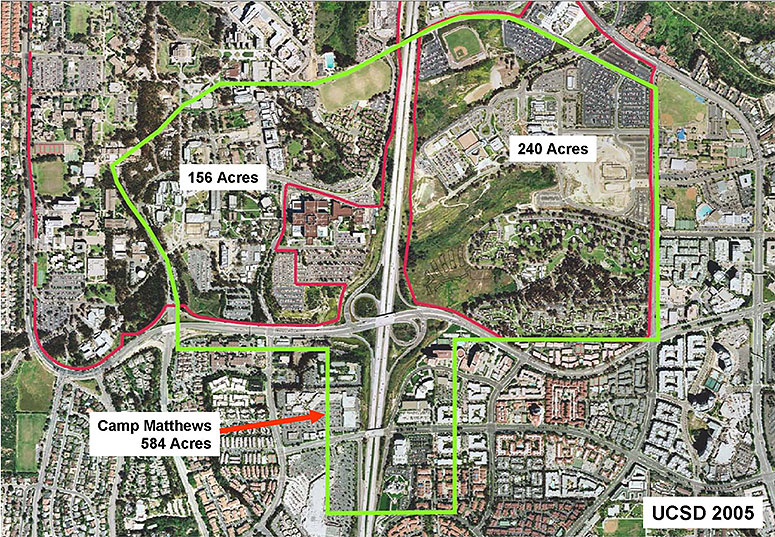 * Information provided by the U.S. Army Corps of Engineers Site Inspection Report of former Camp Calvin B. Matthews Site and UCSD image files.