Merchant Services
Last Updated: March 2, 2023 2:08:10 PM PST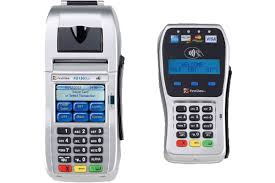 If your department accepts or wishes to accept credit card payments, Merchant Services is here to assist you with setting up and administering your merchant account. We also work to ensure that departments meet appropriate credit card security and compliance standards.
Submit a ticket on the Business & Finance Services & Support portal (login required).

Include "Interested in becoming a merchant" along with the unit/ department name in the subject line
Include the following In the description:

The goods or services being sold
Whether this is a one-time event or if the acceptance of credit/ debit card payments will be ongoing
How your unit plans to accept credit /debit cards (e.g., swipe card machine, e-commerce)

Once the ticket is submitted, the credit card coordinator will contact your department for further instructions.
All UCSD units authorized to accept credit or debit card payments are considered merchants. Merchants must assign an account representative responsible for managing and maintaining the merchant relationship.This individual's responsibilities include:
Making sure your cardholder data environment (CDE) is in continuous compliance with laws, rules, and policies governing the processing of card payments, including PCI DSS requirements.
Providing the credit card coordinator with all requested documentation for verification of PCI DSS ongoing compliance.
Updating the credit card coordinator on all changes to the CDE.
Maintaining an updated equipment inventory log.
Maintaining a working relationship with information technology support staff that assist you with PCI DSS requirements and updates.
Performing or delegating accounting functions (e.g., account reconciliations).
Complying with all UC San Diego policies including: Network Security Policies, Electronic Personal Identity Information (PDF), BUS-49 Policy for Cash and Cash Equivalents Received (PDF), IS-3 Electronic Information Security (PDF).
As a campus merchant, you are responsible for all requirements related to PCI DSS ongoing compliance.
As a merchant, find out about related fees to determine if accepting credit or debit cards is the right decision for you.
As a merchant you can effectively manage and track your electronic transactions using
Business Track
(formally know as ClientLine).
A chargeback is a processed credit card transaction that is reversed (charged back) to a merchant because the customer or customer's bank finds something wrong with the transaction. Transactions can be reversed due to several reasons such as authorization errors, processing errors, or disputes.
How do I get information on chargebacks?
The most efficient way to receive chargeback information is through the Business Track (formally known as ClientLine) Disputes Dashboard. Business Track offers chargeback information dating back 6 months, and provides merchants with the description, amount, issuer, and other transaction-related information. Through Business Track, merchants can immediately dispute chargebacks.
You can also receive chargeback details through mail or email but this method isn't recommended as letters can easily get lost in the mail or delayed and emails can be accidentally overlooked or deleted. You also run the risk of not having enough time to dispute the chargebacks due to the restricted timeframe for disputing charges.