Faculty Mentoring
Last Updated: February 18, 2021 6:42:12 PM PST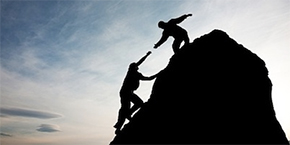 Faculty members, learn how to be mentored and how to be a mentor.
Mentoring is an important ingredient in adjusting to a new academic life. Learn how UC San Diego supports new faculty and students through these programs:
Faculty mentoring faculty
The mentoring program supported by Academic Affairs is intended for established faculty to assist new faculty adjust to UC San Diego.
Faculty mentoring students
The Faculty Mentor Program, supported by Undergraduate Research, is available for faculty to guide an undergraduate student through the research process.