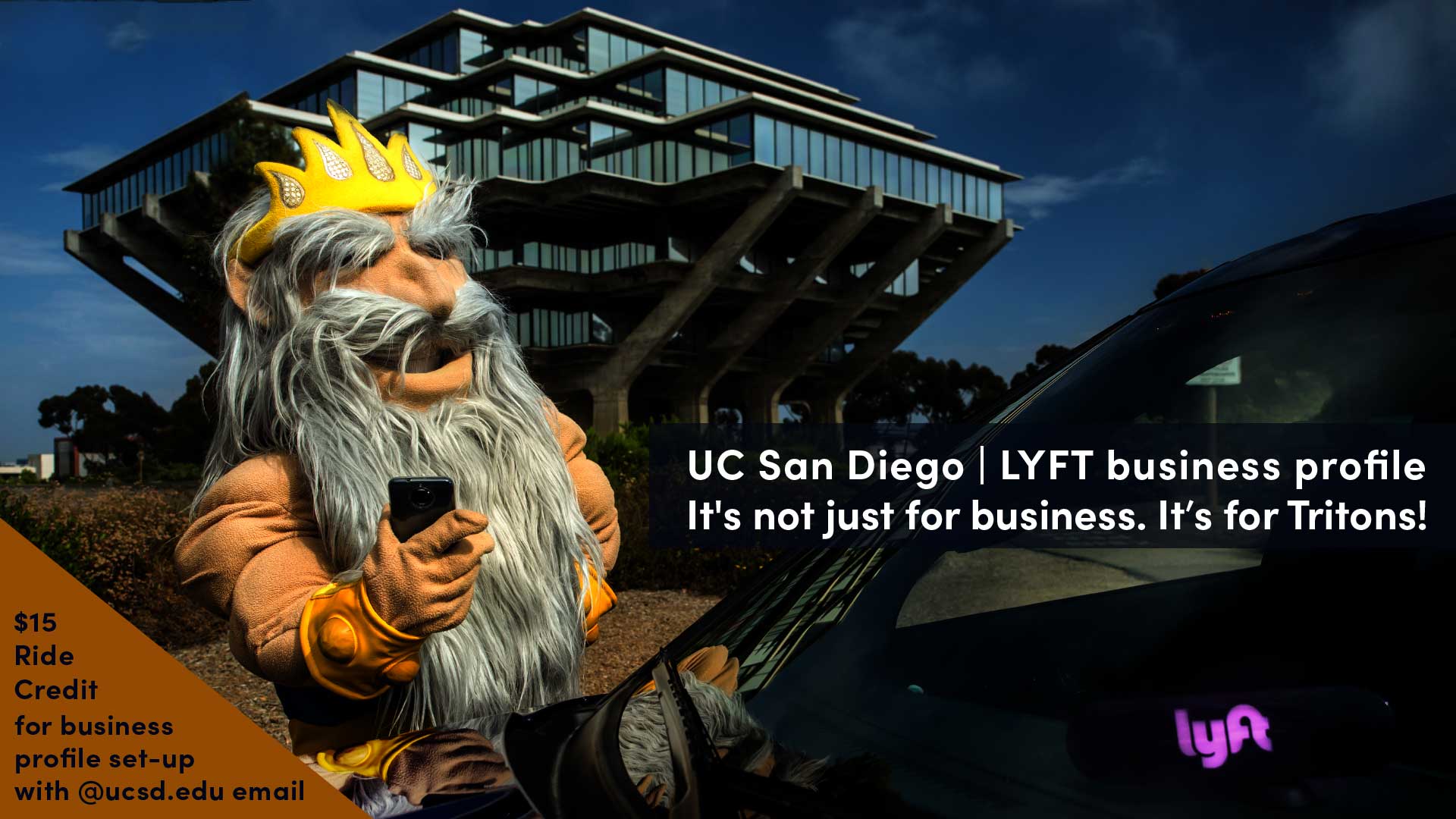 Unlock your first $15 free ride credit when you set up your business profile and associate it with your @ucsd.edu email address. Then get $5 in personal ride credit for every 5 rides of $10 or more you take in business mode.
Activate your Lyft business profile today.
Download the Lyft app and sign up
Go to 'Settings' and select 'Business profile' 
Enter your @ucsd.edu email 
Enter payment methods (personal/business/travel card etc.)
Use personal mode only when claiming free ride credits or using promotional codes. Switch back to your business profile for all paid, non-promotional rides to keep unlocking incentives.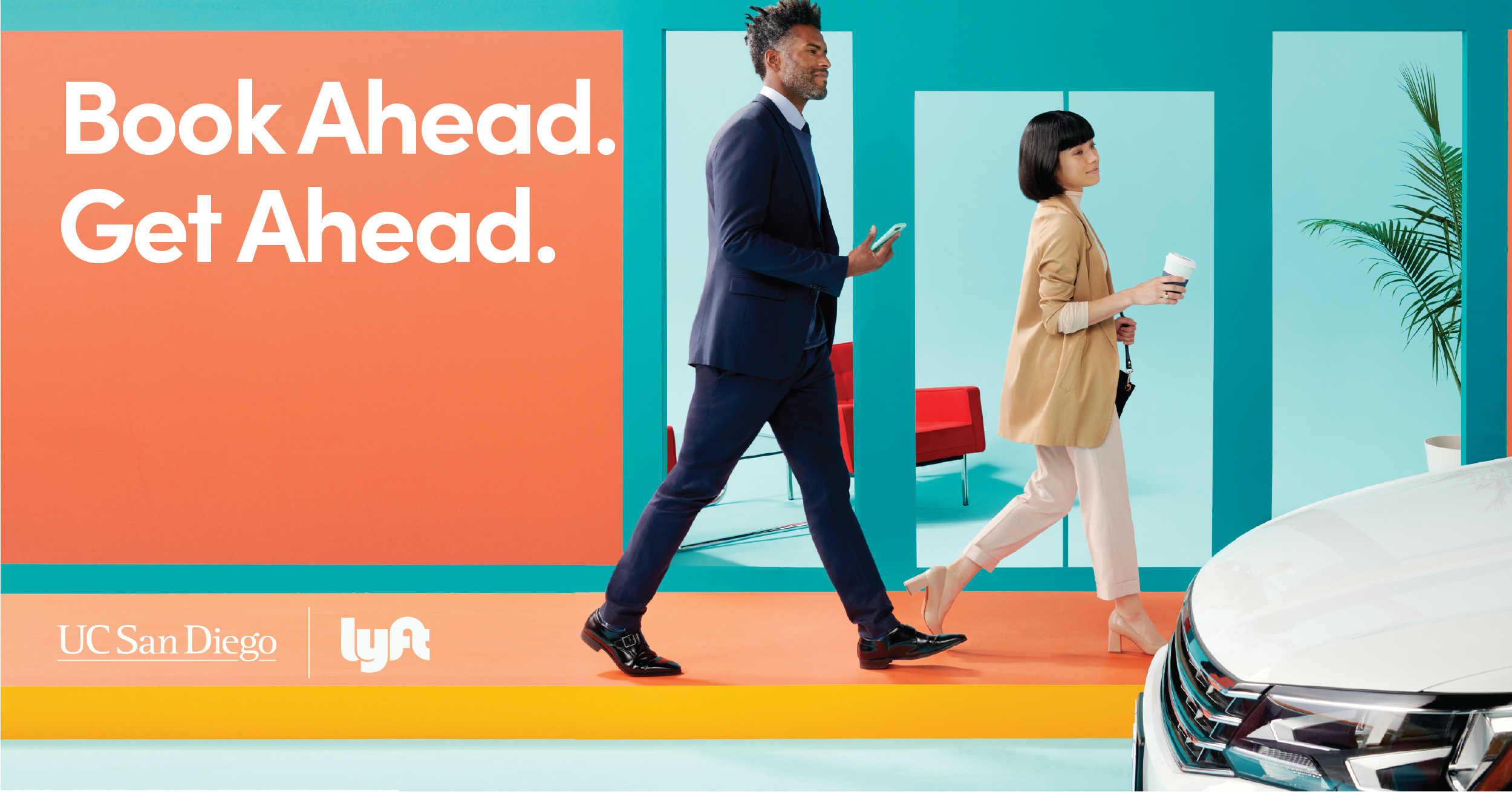 Travelers, remember to tap into Business Mode to Earn $5 in personal ride credit for every 5 business rides and help drive support for university programs and initiatives.
Simply tap 'personal' to switch to 'business' on the ride request screen.  (see demo) 
As part of the partnership, UC San Diego students, faculty, staff, and community members will have access to all of these services that support and benefit the university community:
Sustainability and Climate Impact Goals
Lyft rides are now carbon-neutral through the direct funding of emission mitigation efforts, including the reduction of emissions in the automotive manufacturing process, renewable energy programs, forestry projects, and the capture of emissions from landfills. Our partner 3Degrees oversees the independent verification of all projects according to rigorous third-party standards, as well as ensures that we are only supporting emission reductions that are new and would not have happened but for Lyft's investment (known as additionality). The majority of these projects will be in close proximity to our largest markets, and all projects will be US-based.
John Zimmer & Logan Green, Lyft Co-founders