Scholarships
Last Updated: April 14, 2023 8:59:58 AM PDT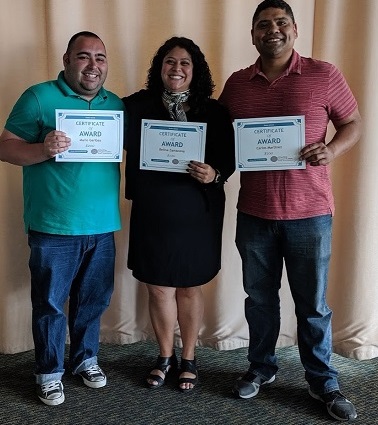 Find out about the Chicanx/ Latinx Staff Association scholarships.
Jorge Rios Scholarship
2021 Recipients:
Jessica Resendez
Sinai Cota
How to Apply
The scholarship application for the 2022-2023 academic year is now open. To apply for the Jorge Rios Scholarship, download the application below and submit it by Wednesday, May 31, 2023.
For questions on the scholarship, you can contact Mayra Marquez at mmr003@ucsd.edu
Who Was Jorge Rios?
Jorge Rios, a great supporter of UCSD's staff associations, passed away suddenly on March 27, 2010. He assisted the associations with program planning and was one of the founders of the Veterans Association at UCSD. Jorge worked 14 years at UC San Diego and was a Senior Personnel Analyst, Equal Opportunity/ Staff Affirmative Action.
Jorge Rios Scholarship Application
How Can You Help?
Donations are requested in his memory for the Jorge Rios CLSA (Chicanx/ Latinx Staff Association) Scholarship Fund.

Make a donation or financial gift to Jorge Rios Scholarship

Contributions can also be sent to:
UC San Diego Foundation Fund #4209
9500 Gilman Drive #0940
La Jolla, CA 92093-0940