ERAP Reporting & Analytics Services
Last Updated: December 22, 2018 8:55:04 AM PST
Introduction
The ERAP Reporting & Analytics Services team supports UCSD's research administration business needs by:
Providing a single, authoritative source of Contract & Grant (C&G) data 
Providing access to C&G data to approved UCSD users
Building an extensible and sustainable Business Intelligence solution for C&G data
Providing transformed and validated C&G data that has been well documented to ensure users of the data understand the meaning and purpose of the fields they have available
Providing data that allows users to accurately answer business questions and facilitate analysis of C&G data
Delivering prioritized sponsored research proposal and award administration reports to campus users
Providing the flexibility for advanced users to produce ad-hoc reports using ITS' Business Intelligence (BI) tools.
Our Strategy
At the heart of the ERAP Reporting & Analytics Services' strategy lies a foundation of business intelligence and project management best practices. We believe this core infrastructure of 7 key components will help us ensure we meet our objectives and deliver valuable resources to campus users. To learn more about our strategy for success, watch this short video: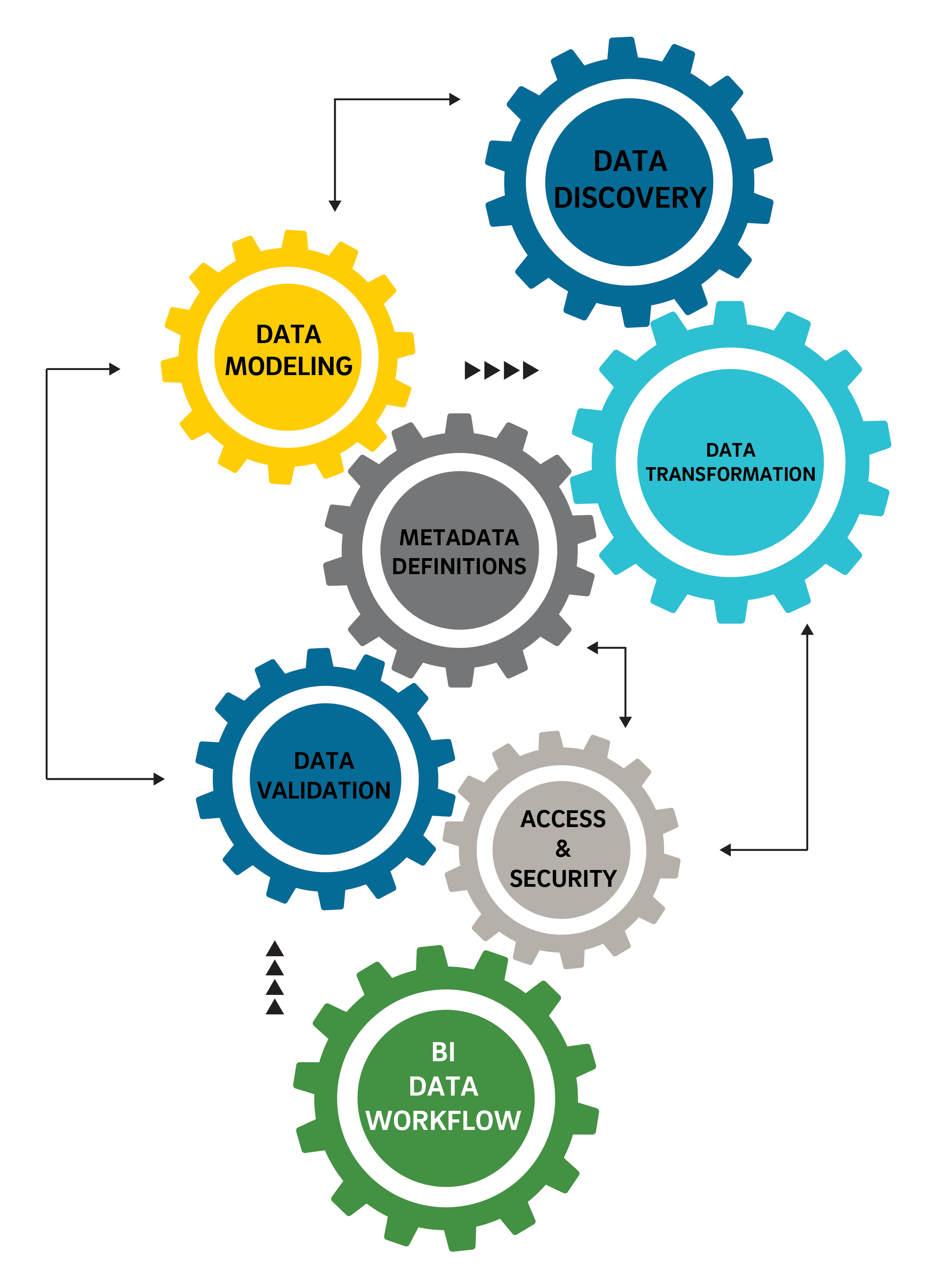 What We Do
The ERAP Reporting & Analytics team is responsible for establishing accurate, valid and well documented data sources that meet the needs of the campus community. Our responsibilities include:
Maintaining and updating existing research administration data packages
Adding new C&G data fields to existing data packages
Developing reports prioritized by the ERAP Reporting Committee
Providing first-line Q&A support for report developers using our data packages
Governance & Data Access
The ERAP Reporting & Analytics Services Committee comprises both sponsored project office as well as departmental representation. Our committee members are responsible for overseeing and prioritizing all project requests, as well as resolving governance issues and championing our projects throughout campus.
If you have any questions about our work or would like to suggest a report for prioritization, don't hesitate to contact one of our committee members or send us a report request at eraphelp@ucsd.edu.
If you are interested in becoming a report developer, please check out ITS-BIA's resources for more information about the reporting platforms currently available and training resources. Then, please review or Data Access Guidelines for Contract & Grant Data (PDF) to establish if a report developer role is right for you.
Request a New Report
The Reporting Committee is tasked with reviewing and prioritizing all report requests. If you would like to submit a report to be prioritized, contact the ERAP Help Desk by emailing eraphelp@ucsd.edu or create a ticket in ASK (login required).