Confidentiality of Student Records Overview
Confidentiality of Student Records Overview
Last Updated: December 11, 2018 10:48:15 AM PST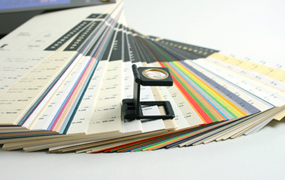 Find out how departments can maintain the confidentiality of student records in accordance with the Federal Family Educational Rights and Privacy Act (FERPA).
The Registrar's Office has the custodial responsibility for maintaining the integrity of student records and data. The disclosure of information from student records is governed by the Federal Family Educational Rights and Privacy Act (FERPA), by the State of California Educational Code, and by University of California policy.
Student information is highly confidential. It is made available to other offices on campus under a provision of the law that permits disclosure without the written consent of students to "personnel within the institution determined by the institution to have legitimate educational interest."
Students have the right to restrict any or all of their information. Legislation and policies may classify student information such as name, address, phone number, college, major,level, and degrees awarded as public or directory information. Only the Registrar should release this information to third parties.

Public information
Unless specifically restricted by the student, UCSD considers the following to be public information (only the Registrar should release this information to third parties):
Student name
Campus/ local telephone number
Permanent home telephone number
Date of birth
College and major
Dates of attendance
Degrees and honors received
Participation in officially recognized activities (not currently maintained on ISIS)
E-mail addresses
Grade level
Enrollment status (paid or unpaid enrollment, undergraduate or graduate, full time or part time)
Number of course units in which enrolled
The most recent previous educational institution attended
To see if a student has restricted any of the information above, check the GeneralPerson PRCNFINQ screen of ISIS. If the student has restricted the information, you may still send mail to the student, but you may not release the information to anyone.
Posting grades
You may not publicly post grades using any personal identifier that could be recognized by third parties. Public locations include websites.
Returning exams
Departments and programs need to provide secure procedures for returning graded examinations. Exams are usually returned to students in discussion sections or lectures by faculty or teaching assistants. Exams that are not picked up may be left in a secure location for future retrieval by the student provided he or she has signed a waiver. The department/ program must retain exams in a secure location for possible student retrieval for at least one quarter.
Department directories
Some departments/ programs publish directories that may include contact information for students affiliated with the department/ program. Make sure the students have not requested non-release of some or all of the public information intended for inclusion in such directories.
Note: As a legitimate educational user, you must safeguard confidential student information to which you have been authorized access to conduct university business.
View the TritonLink Privacy Statement.
If you need an expert, contact the Registrar, (858) 534-0965.