UC San Diego Babysitting Resources
UC San Diego Babysitting Resources
Last Updated: April 21, 2020 1:16:48 PM PDT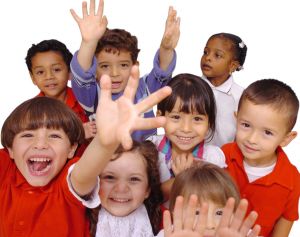 Need a babysitter? Work/Life's babysitting website can help you find UCSD students who are interested in caring for children.
Get started
You can use the resource in 2 ways:
Publish a job posting and wait for a babysitter to contact you.
View babysitter profiles and contact one directly.
Tips for parents
Interview sitters and check their references. UCSD does not train or screen sitters.
Provide the sitter with as much information as possible.
Find out if the sitter has any allergies, dietary concerns, fear of pets, or special needs.
Discuss payment directly with the sitter. $10-15 per hour is standard, depending on the sitter's experience and your number of children.
Post your job early to allow plenty of time to select a sitter.
Note: Sitters may not bring children into UCSD housing under any circumstances.
For student babysitters
If you're a UCSD student who would like to register to be a babysitter, see information for babysitters.
Disclaimer: Neither UCSD nor the UCSD Work/Life Program screens babysitters on this resource list. Babysitters are employed solely by the parents they work for, and are not employees of UCSD. UCSD makes no representations to the parents as to the qualifications of the babysitters on this list. UCSD makes no representations to the babysitters on this list as to the nature of the parents using this list. In addition, UCSD and the UCSD Work/Life Program make no representations to babysitters or parents concerning the nature of the services provided. The parents and babysitters acknowledge that UCSD is not responsible for, and will be held harmless against, any injury, loss, claim, lawsuit, or other damage arising from, or related in any manner to the parent's and babysitter's use of this resource list or the individuals appearing on it.