Your Individual Development Plan
Last Updated: October 18, 2021 12:29:59 PM PDT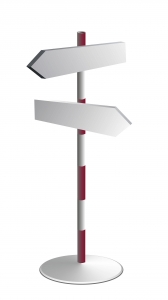 Learn the benefits of an Individual Development Plan (IDP) and how to create one.
The Individual Development Plan (IDP) is a tool to organize and target your professional and personal development.  Its primary purpose is to help you reach short- and long-term career goals, as well as strengthen current job performance by providing a structured approach.  IDPs are beneficial in aligning learning activities to specific competencies, such as the UC Core Competencies, or with the mission, goals and objectives of an organization.  With goal setting at its heart, a professional development plan organizes your ideas into a cohesive plan that starts with short-term goals and moves to mid-range and long-term goals. You then link what you want to achieve, or the competencies you want to develop, with the activities that will help you get there.  The UC San Diego IDP form is structured in such a way that will prompt you to identify learning activities that are experiential-, social- and classroom-focused
Staff Education & Development's Career Connection program offers assistance creating Individual Development Plans.  Contact career@ucsd.edu to arrange a consultation.
The Individual Development Plan (IDP) is an organized approach to learning experiences that are designed to improve competencies and skills you need to be successful in one or all of the following areas:  your current job, a future job or your personal enrichment.  IDP's are essential in order to demonstrate the connection between a developmental activity and the intended competency or skill to be acquired/enhanced.  It is especially useful when discussing the year's development goals during the performance management process.  When creating an IDP, consider:
Strengths that, if enhanced, will contribute to your overall career goals
New skills that will enhance job performance
Areas of performance/skills that need to be improved
The above constitute the purpose of the development activity. Some additional needs that contribute to establishing the purpose may include:
Change in technology
New assignment
Future staffing need
Leadership development
Relationship building
Though you want the IDP to be thorough and cover all major development needs, try to keep it brief and to the point so that it does not give the impression of being unwieldy or overwhelming. Focus on key areas to be developed.  Using the UCSD Individual Development Plan format will help organize all of your learning activities in a way that makes them easy to prioritize.
Both you and your supervisor should be involved in the design of the IDP. This should be done early in the performance management cycle, when expectations and goals for the upcoming year are discussed. You should propose specific ways to develop in selected areas, or you may design the plan and then jointly review and refine the content with your supervisor.
Once you have identified your development areas, you can begin your development plan. It should include the competency/skill you wish to develop, learning activities that can help you develop the identified skill, the learning resources, the timeframe, and success indicators.
An individual development plan (IDP) is a tool to assist employees in career and personal development. Its primary purpose is to help employees reach short and long-term career goals, as well as improve current job performance. An IDP is not a performance evaluation tool or a one-time activity. It should be looked at like a partnership between the employee and the supervisor. It involves preparation and continuous feedback.
Individual development planning benefits the organization by aligning employee training and development efforts with its mission, goals, and objectives. When using an IDP, supervisors develop a better understanding of their employees' professional goals, strengths, and development needs resulting in more realistic staff and development plans. Employees take personal responsibility and accountability for their career development, acquiring or enhancing the skills they need to stay current in required skills. Some of the benefits of an IDP are:
Providing an administrative mechanism for identifying and tracking development needs and plans
Assisting in planning for the unit's training and development requirements
Aligning employee training and development efforts with its mission, goals, and objectives
The process of identifying your career goals is called career planning.  It involves self-reflection and career exploration that helps you identify the career that will bring you the most job satisfaction.  Once you've identified your career interest, you'll be able to identify the related knowledge, skills, and competencies you need to develop in order to reach your career goal.  The IDP helps you structure your learning activities in an intentional way around the identified knowledge, skills, and competencies.
The Career Connection program, sponsored by the UC San Diego Human Resources Department, provides a comprehensive suite of workshops that leads you through the career process. UC San Diego also makes available to all staff a free online skills assessment tool called SkillScan Online to help you identify skill strengths and development opportunities.