Retirement and Financial Planning
Last updated February 6, 2013 3:12:03 PM PST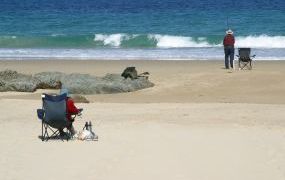 Read about UC retirement benefits and savings and investment plans, and find out how you can get financial planning assistance.
Retirement saving and investing
The University of California Retirement System (UCRS) offers several retirement savings and investment plans to eligible UCSD employees:
Note: Fidelity Retirement Services maintains participant accounts and records for these plans. See At Your Service for detailed information on Fidelity Retirement Services and on the DC Plan, 403(b) and 457(b). To enroll in any or all of these supplemental retirement benefits, log into Fidelity NetBenefits.
Other programs and resources
Note:
This page has a friendly link that's easy to remember:
http://blink.ucsd.edu/go/financialplanning
Notice: The information on this page summarizes provisions of university policies and/or collective bargaining agreements. Refer to the Personnel Policies for Staff Members (PPSM) or applicable collective bargaining agreement for full text of referenced information.