Educational Benefits
Last updated September 18, 2013 12:13:15 PM PDT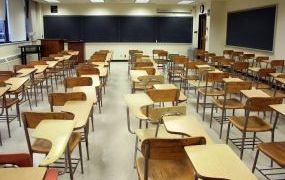 Learn about educational benefits and resources for eligible UCSD employees.
UCSD employees receive a variety of educational benefits, depending on eligibility. Benefits include reduced-fee enrollment or discounts on courses. In some cases, employees may also be able to arrange time off or an alternative work schedule to attend classes. Read below for details, or go to the Educational Benefits system to complete your request.
Types
Types of educational benefits include:
Using educational benefits
For Staff Education and Development courses, vist the UC Learning Center.
To use your educational benefits for Extension, General Catalog or Summer Session classes, and to process all requests for professional development, please follow these steps:
Campus-funded employees

Use the Educational Benefits system to create your request. The request can be created by the applicant (student) or a departmental preparer.

Choose the type of class that you will take.
Indicate whether department funds or time will be used.
Complete all required fields.
Use the Save/Send button to begin the approval process.

Supervisor and department head will be notified by email for their approval.
When all approvals have been obtained, the request will be emailed to the appropriate campus office, who will contact the applicant directly.
If expenses will be paid via immediate reimbursement, or reimbursement upon successful completion, an email will be sent to Disbursements confirming the approval. Departments will process the payment through the Payment Authorization system, referencing the Educational Benefits Request number in the Payment Authorization text. When sending back-up documentation to Disbursements, be sure to reference both the Payment Authorization number and the Educational Benefits Request number.

UCSD Medical Center-funded employees:

Fill out the Training Justification and Anticipated Cost (TJAC) form (pdf).
Request signature approval from your supervisor and department head.
Submit the original copy of the completed TJAC form to: UC San Diego Health Sciences Human Resources Dept., Attn: Tamitha Mueller, Mail Code 8912.
Resources
For more details on educational benefits, check the following resources:
Note: This page has a friendly link that's easy to remember: http://blink.ucsd.edu/go/edbenefits
Notice: The information on this page summarizes provisions of university policies and/or collective bargaining agreements. Refer to the Personnel Policies for Staff Members (PPSM) or applicable collective bargaining agreement for full text of referenced information.