Risk Management Resources
Last updated September 11, 2012 8:36:37 AM PDT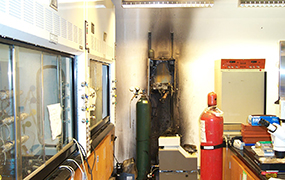 Find liability, loss control, and legal resources for managing risk.
Incident and illness reporting
Forms
Legal resources
Liability and loss control
Occupational Safety
Off-Campus and Special Events
UC drivers and vehicles
Training
Report a safety concern
For more information, contact
Risk Management
, (858) 534-2454 or 534-0994, Mail Code 0925.
Notice: When a loss occurs, notify EH&S Risk Management, (858) 534-3820, immediately to promptly initiate the insurance investigation and claim process. Use pager number (858) 583-3302 for emergencies only. Take a picture if a camera is available.