New Student Quotas 
Attention Tritons!
Google recently renamed GSuite for Education to Google Workspace for Education, and discontinued free and unlimited file storage for your UCSD Gmail and Google Drive. This necessitates establishing fixed storage quotas on all student, faculty, and staff accounts.
The fixed storage quotas for students have been designed based on current usage patterns to minimize any disruption to individual accounts.
Use the guide below to determine your Google storage quota:
Google storage quota guide

I am:

My Gmail + MyDrive usage prior to September 14

New Storage Quota effective September 14

An incoming student (May 30, 2023 and later)

n/a
5GB

A current student  (prior to May 30, 2023)

0GB - 4.5GB

5GB

A current student (prior to May 30, 2023)

4.5GB - 19.5GB

20GB

A current student (prior to May 30, 2023)

20GB+

20GB

Note: You have a temporary quota exemption until January 16, 2024, then 20GB quota will be applied. Please delete or move storage immediately to get under 20GB.

A current or incoming graduate student who is also a UCSD employee (teaching/instructional assistant, research assistant, etc.)

0GB - 100GB

100GB

Note: You are included in the Faculty & Staff quota tier.
What else has changed?
Creation of new Shared Drives is disabled.
If MyDrive + Gmail storage exceeds your allocated quota, MyDrive becomes "read-only."

You will be able to send and receive Gmail, but will be unable to add or edit files until data is deleted/moved out of MyDrive.
How can I check and manage my quota?
Use the

Google Storage Manager

to view your current storage.

Scan for and delete large or duplicate files you may no longer need.

Empty your MyDrive Trash regularly.

Please see the FAQs below for more info and guidance.
What other campus storage options do I have?

You receive up to 5TB (5000GB!) of storage via OneDrive.  File management is very similar to Google - visit our OneDrive page to log in and get started.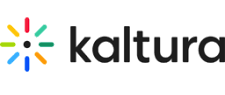 Have a lot of videos to move out of Google?  You can store unlimited video files via our Kaltura MediaSpace service.  Easy upload instructions here, and more info here.