What we do
Facilities Management is responsible for the routine maintenance of UCSD buildings and grounds, managing the Campus Research Machine Shop, and gives design and construction expertise to campus building renovations. Our Customer Relations help desk processes customer-initiated work requests and dispatches qualified staff to handle building systems, facilities, and equipment needs.
How to request:
Emergency procedures
Buildings
Landscaping
Recycling & waste management
Utility systems and energy management
News & events
Get the latest
OurSpace quarterly newsletter archive
Energy conservation
Find out what Facilities Management does to conserve energy and what you can do to avoid electrical stage alerts.
Fire Season Alert
Learn what you can do to reduce outdoor fire risks on campus during fire season.
Construction update
Find information about Facilities Design & Construction projects on campus.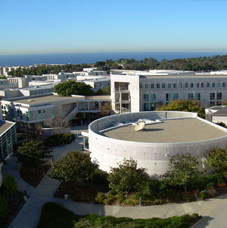 About us
Facilities Management
9500 Gilman Drive
Campus Services Complex, Building D
La Jolla, CA 92093-0908
(
map
)
Customer Relations help desk
Service requests, feedback, billing inquiries
(858) 534-2930
wsc@ucsd.edu
---
In the right place? Facilities Management does not maintain or provide: