Audio-Visual Event Services
Last Updated: February 11, 2022 1:23:11 PM PST
Audio-Visual Event Services (AVES) provides an array of fee-based audiovisual support and production services for campus. In these pandemic times, we are also able to assist with Zoom Webinar support for virtual events, lectures, meetings and recordings.
Zoom Tech Support
We are offering a new service! Find out more on how we can help you with your zoom webinar.

To request an estimate:
Step 1: Fill out and submit the online request form at least 2 weeks in advance of the event.
Step 2: You will receive a Audio-Visual Event Services Order Estimate via e-mail indicating the total cost estimate of your requested services.
Step 3: Review the accuracy of the order details and submit any changes.
Step 4: To complete your order, reply to the estimate e-mail that you would like to Accept the order estimate or Decline your request prior to 1 week before your event.
Step 5: You will receive an e-mail confirming your order is processed and that a technician has been scheduled for your event.
Note: We offer audio-visual technical support campus-wide on a recharge basis and do require COA "Chart of Accounts" information in order to provide services. For most clients, this would be a project number and task number. Billing will occur within the month following the completion of services. 
We operate on a first-come first-served basis. In order to reserve your equipment for the time you need it, please reply to the estimate e-mailed to you as soon as possible and no later than 1 week prior to your event date in order to confirm your service request.

Why choose AVES?
Audio-Visual Event Services is a recharged-based team that is passionate about video production, AV technology, & live events. Previously known as Media Services, we have been a UC San Diego service provider since 1968. We still hold the same hard work & dedication to provide you with the best quality results. With a staff comprised mainly of UC San Diego graduates, we're proud to work with the campus community including the Chancellor's Office, Foundation Board, Alumni Board, & numerous departments & organizations.

We are here for you! 
AVES has years of experience in video production, live-streaming, sound systems, & photography. We are fully capable of handling events from individual headshots to complex events such as multi-camera video coverage of conferences & graduations. As campus employees, AVES is integrated with the UC San Diego community. Our primary goal is to help you create a successful & memorable event.
We offer a wide range of services that can help make the goals of your event become a reality. Our experience in AV, combined with our knowledge of the capabilities of most campus meeting rooms & event spaces, means that we can recommend the services that would be most useful & effective. We strive to keep up with the latest technology including 4K video acquisition, Zoom conferencing, LED lights, & digital microphones.


  Zoom Webinar Technical Support and Recording
From Zoom Webinar scheduling and rehearsals to the actual event, we can provide bumper-to-bumper guidance on all aspects including sound, lighting, camera framing, and integrating visual aids such as PowerPoint slides and pre-recorded videos. During the webinar we can act as a co-host in order to ensure that panelist audio and video is ready to go. In addition, we can independently record a high-quality capture of your webinar for post-production and distribution.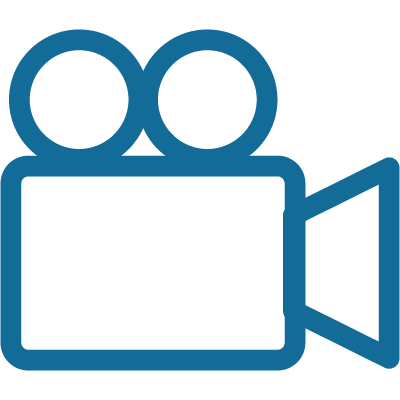 Video Production
We offer a range of professional video production options for our UC San Diego customers.
Videos can be compressed for websites like YouTube
Videos can be recordings of lectures, trainings, interviews, etc.
We record in high-definition and email customers a link to download a compressed MP4 file
Turnaround time for MP4 files averages a week after the event date
Third party captioning can be provided for $1 per minute. 

UCSD ADA requirements

.
a. Video documentation: It includes 1 video camera and one lavalier (clip-on) mic ideal for recording a lecture or event for documentation purposes. Minimal video editing is included to produce a link which you can post on websites like YouTube or a webpage.
b. 2 Camera recording: It provides 2 camera angles; one fixed on a Powerpoint slide projection screen in the venue and another camera to follow the presenter(s) as they speak. The technician will switch between both cameras to follow the action for a polished look. This is ideal for more than one speaker or for capturing interaction with the audience. Recommended for documenting one-time events. Additional microphones may be required depending on event needs.
c. Studio recording: We have a full recording studio which provides lighting and soundproofing to record high quality intimate interviews, presentations and video segments. We can also film and edit in "B-Roll" or external footage of anything on campus to add into a polished promotional video for funding proposals, marketing videos or special projects.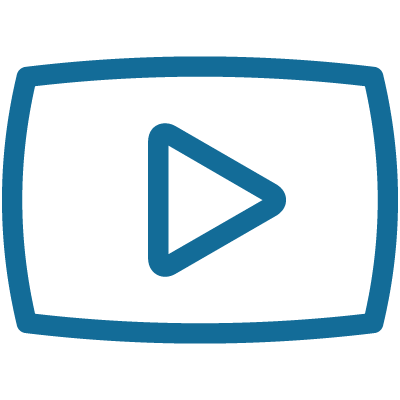 Live Web Streaming & Conferencing

View an event from anywhere. We make it easy by broadcasting any special event via Youtube or Zoom.
Web Streaming is the process of capturing, encoding, and streaming video and audio content live so that it can be viewed on the internet in real time. Web Streams are viewed through a web page created for the event. We can broadcast your event or meeting live. Future services include high quality Zoom Videoconferencing. An active hard-wired network connection is required.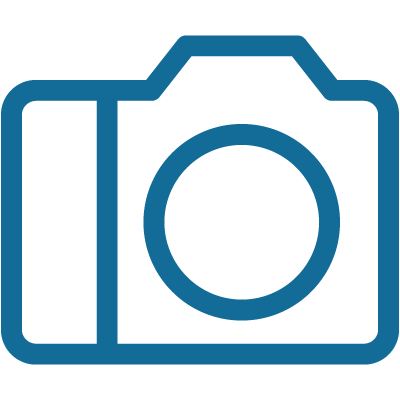 Photography
We provide professional quality photography, full-service studio, as well as photo retouching.
This service includes:
Headshots of staff or students (for use on sites like Linkedin or a department photo directory)
Group photography of department faculty or staff
Event photography
Website image and marketing photography
Research documentation photography
Architectural photography
We provide:
Consultation with our photographers
Professional-grade cameras and lighting equipment
Full-service studio
Photo retouching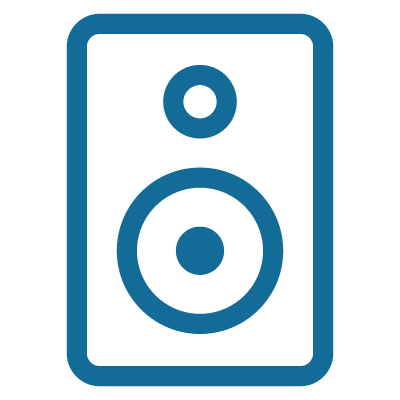 Sound Reinforcement
We operate microphones & sound system to match both small & large event requirements.
We provide sound systems for large events of up to 1,000 attendees and small events for 30 attendees or less. Event services can be tailored to each individual event.
Wireless microphones are available for rent which can either be set up before and then removed after your event, or we can have our expert technicians operate the audio equipment for you. If requesting multiple lavalier mics (clip-on mics) we strongly recommend a technician stay on-site through the event to prevent feedback. Power outlets may be required depending on the package requested. A generator is available for rent for locations where power is not accessible.
In order to reserve your equipment and the technician's time we recommend that you submit your estimate request at least two weeks in advance and approve the job order promptly.

Video Production
AVES provides AV support for events such as:
Conferences
Lectures
Seminars
Graduations
Trainings
Career Fairs
Ceremonies
Professional Photography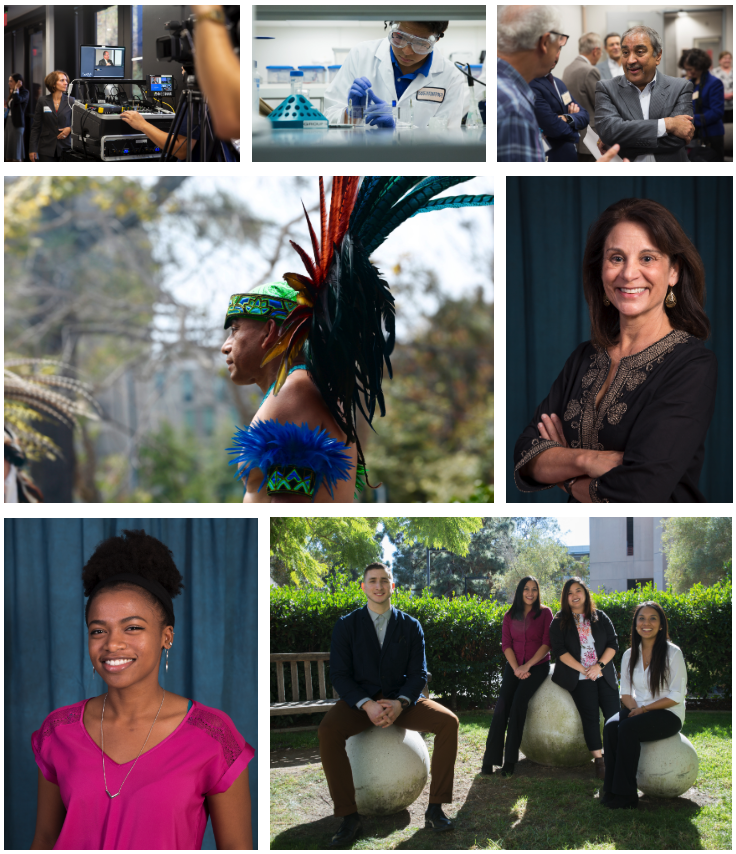 | | |
| --- | --- |
|   Video Production | Starting Cost |
|   1 Hour Lecture/Seminar Capture, Single Camera | $290.00 |
|   1 Hour Lecture/Seminar Capture, Three Cameras | $480.00 |
|   Marketing/Promotional Video with Interviews & B-Roll | Varies |
| | |
| --- | --- |
|   Live Web Streaming & Conferencing | Starting Cost |
|   1 Hour Event Livestreamed to Youtube | $650.00 |
|   1 Hour Event on Zoom (2-way conferencing) | $550.00 |
| | |
| --- | --- |
|   Photography | Starting Cost |
|   Headshots, Individual Session | $175.00 |
|   1 Hour Event Photography | $200.00 |
| | |
| --- | --- |
|   Sound Reinforcement | Starting Cost |
|   1 Hour Small Sound System with 1 mic. for 20-50 people, No Operator | $120.00 |
|   1 Hour Large Sound Systme with 4 mics. for 100-300 people, With Operator | $320.00 |
*COST VARIES ON VENUE & EVENT REQUIREMENTS

Non-UCSD affiliates will need to work with, and be sponsored by, a UC San Diego department who is willing to reimburse charges using a valid departmental index. Contact us for additional information.

UCSD Students who are planning events at the Price Center, Student Center, or Student Services Center should contact One Stop by emailing onestop@ucsd.edu or by phone (858) 534-7666 for all facilities and technical needs. For other areas, students should contact their Student Organization Advisor since different areas have different regulations.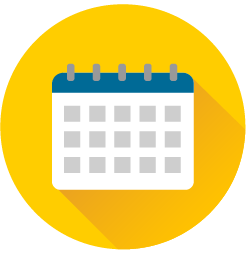 Normal Operating Hours

Monday - Friday:  8:00am - 4:30pm
Weekends: Depends on work request and availability.
Check our AVES calendar to view available date and time slots. Please note that we will charge for overtime after 4:30pm during weekdays and hours worked on weekends. 

We are ready to help you with any questions regarding special events, pricing, or any other details. Feel free to call or send an email!
Please contact use through the ITS Service Portal using this link: https://support.ucsd.edu/its/ 
If you need immediate assistance, please contact Lara Sievert:
Work Cell: 858-291-0571
Business hours are Monday - Friday from 8am to 4:30pm.