Digital signage is a dynamic and engaging way to communicate information to the campus community through flat screen HD monitors.
Customized to fit your needs, digital signs combine multiple forms of media, including:
Text
Graphics (including images from the Internet)
RSS feeds (including UC San Diego News)
Videos (including streaming video)
Scheduling databases (such as DEA EMS, used by the Price Center)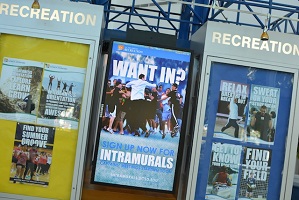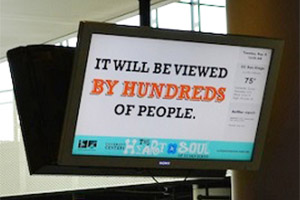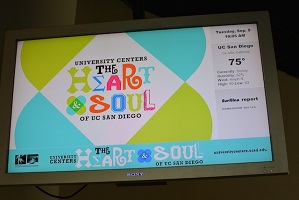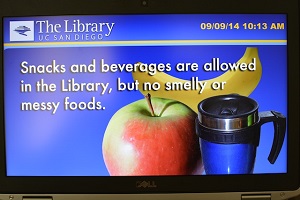 Digital signs can be easily updated to feature new content via templates or .jpg, QuickTime, or Flash file uploads.
IT Services manages the easy-to-use Carousel digital signage server from Tightrope Media Systems and recharges departments for the cost of the Carousel software, licensing, and maintenance.
IT Services can provide a needs assessment, assistance with equipment purchase and installation, signage design and content development, and Carousel software training.