DocuSign Documents
Last Updated: September 1, 2017 12:06:10 PM PDT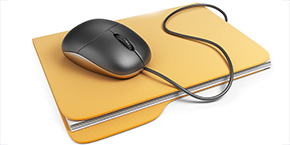 Find out how to work with DocuSign documents.
Documents must be added to an envelope in order to send them to a signer.
DocuSign documents are in PDF file format. If you are uploading a PDF file with Form Fields, DocuSign automatically detects the fields and will ask if you would like the fields to be converted to tags. You can also manually add fields. DocuSign also supports these file formats, and will convert them to PDF:
Word
Excel
PowerPoint
Text files (.txt)
Rich Text Format (.rtf)
Image file formats (.png, .jpg, .gif and .tif)
Macro-enabled files aren't supported. You must remove the macros or convert the file to PDF prior to adding it to an envelope.